Update: A man has been arrested. Click here for more.
Abby Baafi, who came face to face with the 'bomber' in Tottenham Court Road has said police have told her they fear he could "blow the building up."
The 27-year-old office worker spoke to The Huffington Post UK, saying she was in a cafe with police officers. She said there were no longer any hostages and her colleagues were safe, although police have yet to confirm this.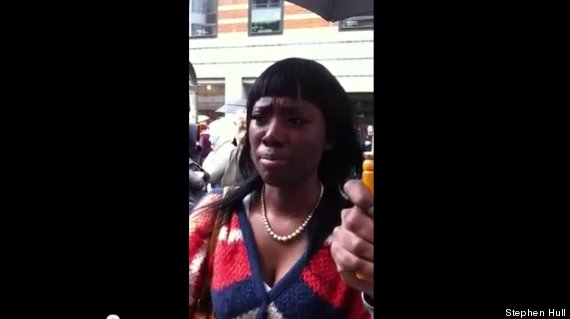 However shaken Abby said the man had gas cannisters and chemicals, adding: "The police are worried if he ignites them he'll blow the building up."
Earlier the head of training and operations at Advantage, a company which offers HGV courses, said the man had targeted her offices and was currently holding four men hostage. She told The Huffington Post UK: "He just turned up, strapped up in gasoline, gasoline cylinders. Basically he threatened to blow up the offices. Says he doesn't care about his life, doesn't care about anything."
"He was specifically looking for me but I said 'My name's not Abby' and he let me go."
A Met police spokesperson said: "We are in attendance in Tottenham Court Road... There is a 300m cordon in place. The negotiator is on the scene. It's unclear at this stage if there are any other people in the building. There's nobody that's reported any injuries at this time but the incident is ongoing."