UPDATE: A man has been arrested. More soon.
The Huffington Post UK building has been evacuated after a man reportedly wearing a gas canister threatened to blow himself up in the adjoining building.
Tottenham Court Road has been cordoned off. Armed police are attending the scene and police have sent a hostage negotiator, however police say it is unclear if there are any hostages with the man, reported to be 50-year-old Michael Green.
Police did not confirm or deny there were any snipers at the scene, saying: "It's not a matter than we ever discuss but we always deploy appropriate police resources to any incident."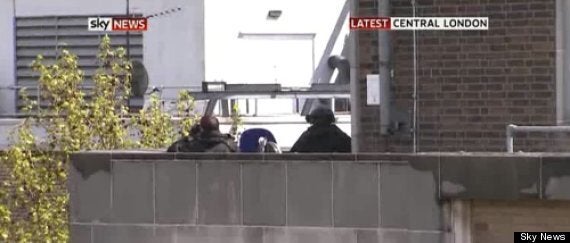 People near the scene have reported shots being fired and that computers and equipment has been thrown out of the windows of the office block.
According to Abby Baafi, 27, the head of training and operations at Advantage, a company which offers HGV courses, said the man had targeted her offices and was currently holding four men hostage. She told The Huffington Post UK: "He just turned up, strapped up in gasoline, gasoline cylinders. Basically he threatened to blow up the offices. Says he doesn't care about his life, doesn't care about anything."
"He was specifically looking for me but I said 'My name's not Abby' and he let me go."
Reports from the scene suggest buildings as far as two streets away have been evacuated, including UCH's Macmillan Cancer Centre.
Sarah O'Meara, who works for the Huffington Post, said they evacuated their offices in nearby Capper Street after being alerted by a woman who ran into the building.
"A woman ran in off the street saying 'There is a guy with a bomb and he is threatening to blow himself up' and that we needed to evacuate," she said.
"The police have been moving people back street by street. It is now at Grafton Way."
TVs being thrown outside the window of the offices
Scroll down for more images and tweets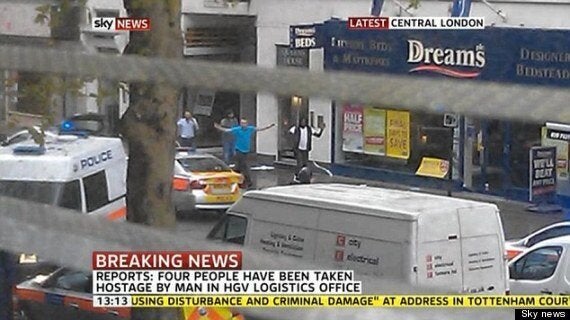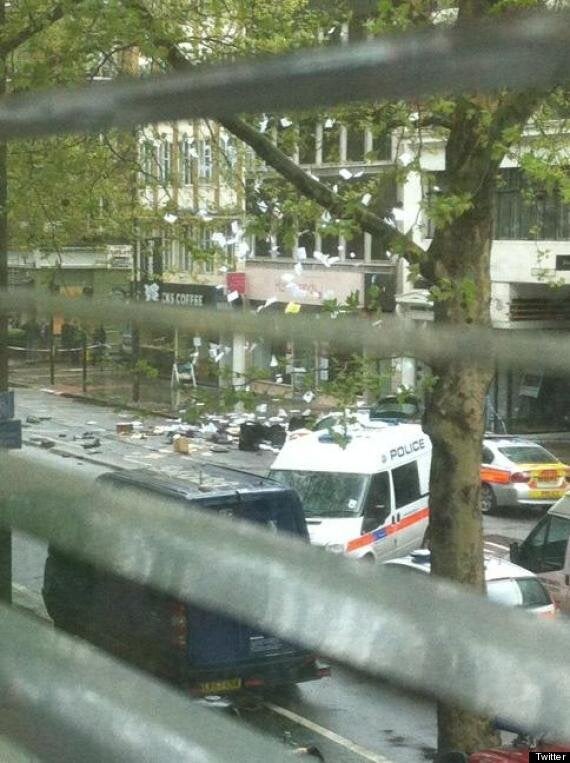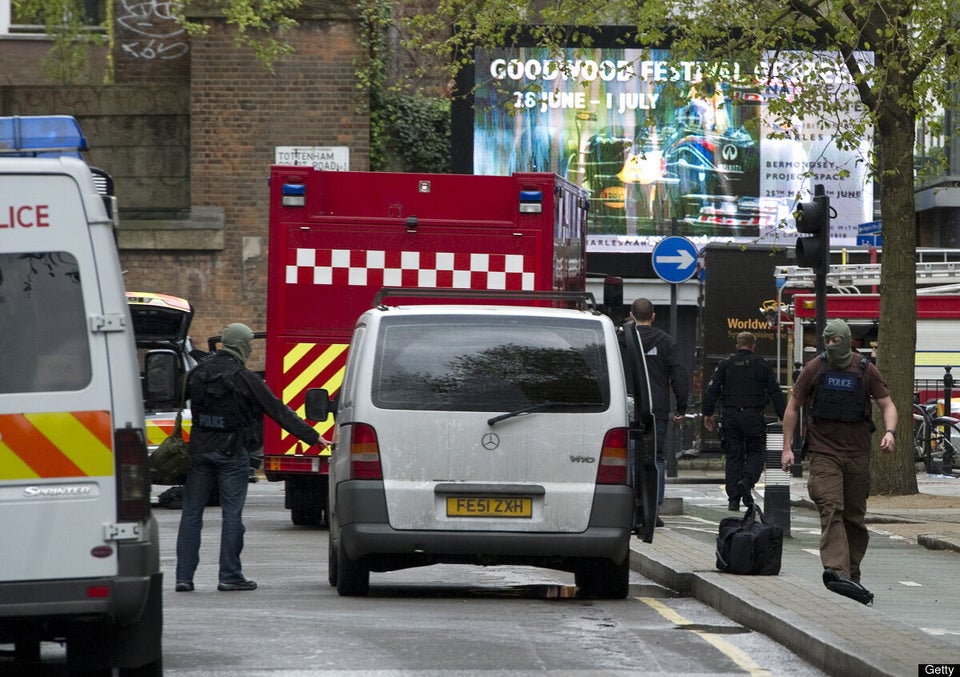 TCR bomb threat