 With all the talk of sex tapes and X Factor contracts of late, we'd almost forgotten that Tulisa had a day job as a singer. And on Saturday night she made her first performance sans Dappy and Fazer as she launched her bid for solo chart success at London's G-A-Y nightclub. T hit the stage to perform her debut single Young in a hi-vis lycra onsie, as boyfriend Jack O'Connell and best mate Gareth Varey watched on.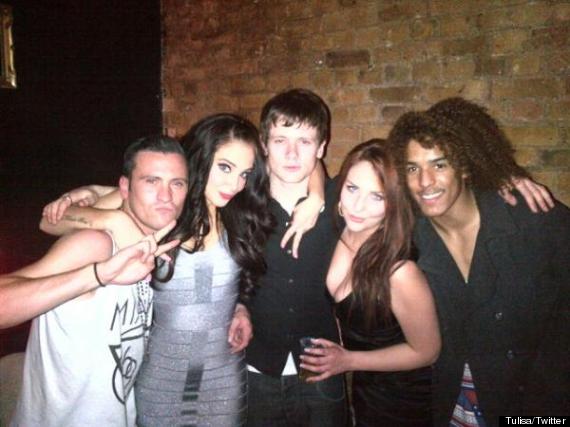 As the single received its official release yesterday, it went straight to number one on the Big Top 40 chart.
On hearing the news, she tweeted: "OMG!!!! Number 1 on @BigTop40 Thank u all sooooo much , love u lots! Still a week left let's keep it there! xxx #Young"
But she might have a bit of a battle on her hands as over on the iTunes chart, she's sitting at number seven.
So perhaps a performance on Britain's Got Talent will help her hit the official top spot, as she has been confirmed to perform when the show enters its live stages next week.
Her boss Simon Cowell announced the news on Twitter last night.
"Have just confirmed that @OfficialTulisa and@Labrinthda1st are performing their new singles on the @GotTalent live shows. Very happy," he wrote, to which Tulisa replied: "Can't wait! See you next week! X."
> IN PICS: TULISA'S STYLE