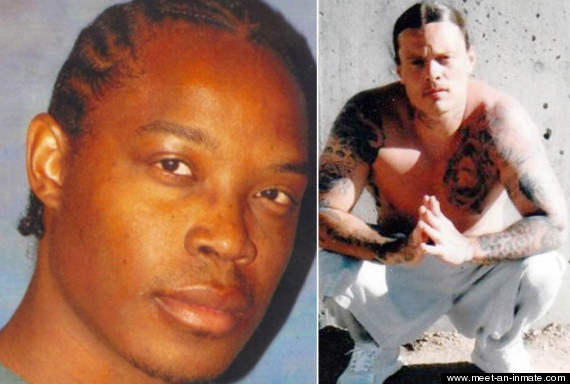 We've had the girls, now it's time for the men behind bars to to shine.
The vote has been taken on the top 50 most beautiful women in prison, and it would simply be shallow not to give the boys a look in.
They may be in the Big House but these guys all seem hell bent on making the most of their time. They're exercising, studying and looking to make new friends.
In the number one spot, we present Shaunte Oliver, a 31-year-old chess player who is looking for someone "to share smiles with".
Fluent in Spanish and "a lil Hebrew", Shaunte wants to know what inspires you. In second place is Cody Jonas, who asks "Are you willing to take my hand as I travel this lonely journey?".
Scroll down for a gallery of the best looking men behind bars, as voted by Huffington Post UK
SEE ALSO:
The usual disclaimers apply but the site adds: "Even though these men and women are in prison, it doesn't mean that they are bad individuals. The majority of these inmates are fun, loving, clever, reliable, sexy and very passionate."
Arlen Bischke, who set up the site in 1988, does not recommend using the site to land a serious relationship.
In the FAQ section of the site, he admits: "The odds of everything working out are slim. There are just too many obstacles. I recommend the site for a friend/pen pal basis. It can be a lot of fun writing an inmate. I recommend not to send money to inmates.
"These men and women are inmates and are usually in prison for good reason. This is meet-an-inmate.com, not meet-a-girl-scout.com!"
The site also points out inmates do not have access to the internet, and that all correspondence is via the US Mail.
While the profiles featured do not include details of criminal convictions, that information can be found at Free Inmate Locator.
Courtesy of meet-an-inmate.com, we present the top 50 hottest men behind bars.