Makers of The Amazing-Spider Man has released the first official images of The Lizard.
Played by Rhys Ifans, until now the true appearance of The Lizard, AKA Dr Curtis Connors, has been kept out of sight.
The two images – one a clawed, scaly hand holding Peter Parker's camera, the other the Lizard clutching the throat of a seemingly defenceless man – give the first real impression of what Spider-Man (Andrew Garfield) is up against.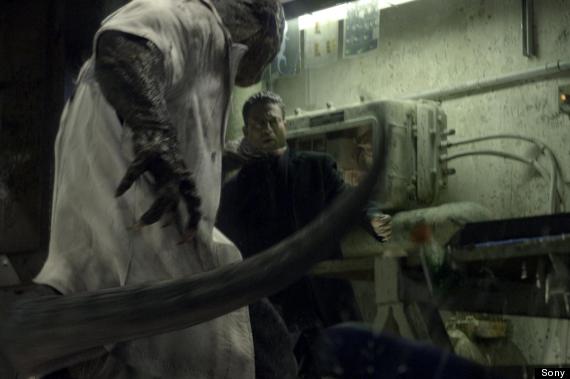 The Lizard holds a defenceless victim by the throat
The film follows Peter Parker as he struggles to work out his identity and manage his relationship with new girlfriend Gwen Stacy (Emma Stone). As if teenage problems weren't enough already, he then has to battle Dr Connors and his alter ego The Lizard. Exhausting.
The trailer is soon to be released, and the film hits cinemas on 3 July.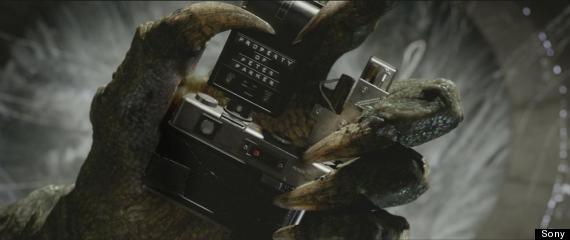 The Lizard clutches Peter Parker's camera