Always fancied buying a piece of rock history, blood, sweat, tears and all? Well, now you can - as Pete Doherty is auctioning off a painting drawn with his and the late Amy Winehouse's blood.
"She was on the phone to her dad when she did that," he told the paper. "She said, 'Dad, I'm with Pete and he's making me draw with my blood!' He didn't like me much, her dad."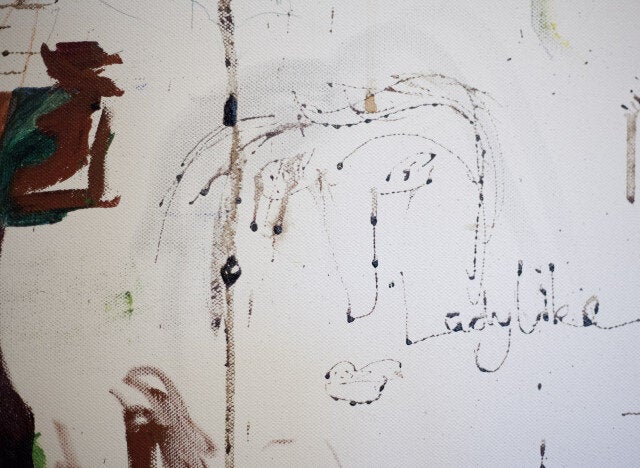 The piece, titled Ladylike, will be sold on Friday 11 May, alongside other paintings and paraphernalia owned by Doherty, including guitars and military jackets, at London's Cob Gallery.
The gallery promise: "The show will cast new light on Doherty not only as a practicing artist, but as a collector of oddities. As an additional aspect of the show, objects collected and chosen by Doherty will be used to create a unique Gesamtkunstwerk - a Portrait of the Artist."
Some proceeds will go to the Amy Winehouse Foundation, the charity set up in the late singer's name.