Martin Clarke, editor of the MailOnline, told the Leveson Inquiry that Stephen Fry's Twitter page should be regulated.
He told the inquiry into press ethics that additional regulation would be a "dagger to the heart" of British online media.
To further his argument, he added: "You can't slice and dice the internet up into different bits... Stephen Fry has four million followers on Twitter.
"He can reach more people in one hour than I can, so is he going to be regulated?"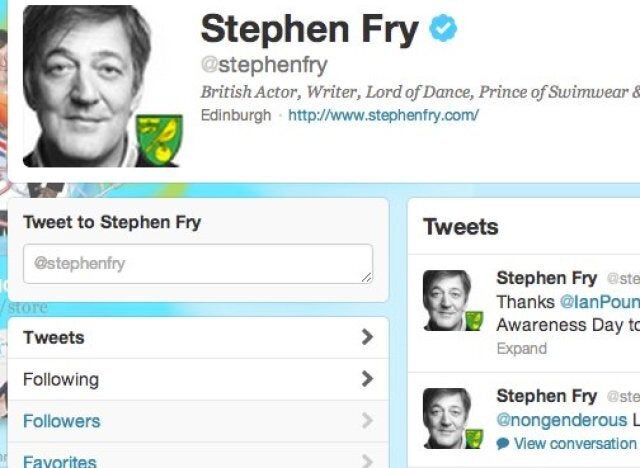 Stephen Fry's Twitter page
Clarke was talking about the difficulty of regulating web news publishers and bloggers with large audiences.
His name was trending on Twitter earlier, with users of the social media site weighing in with their own unregulated opinions on the editor.
"This could be the longest Martin Clarke has ever gone without swearing. #leveson" one user of Twitter wrote.
Clarke warned the inquiry not to "handcuff" the press in his witness statement, saying the internet "questions the entire relevance of regulation."
"We cannot say: 'Stop the internet, we want to get off'. Britain can no longer wall itself off from the world, even if it wanted to.
"Like it or not, the values and culture of the internet are American. And in America, free speech trumps all."