A raunchy cabaret star is hoping to finally lose her virginity – at the grand old age of 70.
Pensioner Pam Shaw, who has performed alongside Tom Jones and Engelbert Humperdinck, says she has been too busy chasing stage success to find a man.
But now the septenagerian, who performs under the moniker The Sexational Pam, is hoping to meet Mr Right and be bedded by the man of her dreams.
Pam, from Wigan, East Lancashire, said: "I may be 70 years old, but I'm very young at heart.
"People can't believe it when I tell them my age. I think I look great - maybe because I've never been married or had kids.
"But now's the time - I'm ready to take the plunge for the right bloke. My standards are still very high. I'm hoping to bag a millionaire with tall, dark and handsome good looks.
Scroll down for a gallery of pictures of Pam, past and present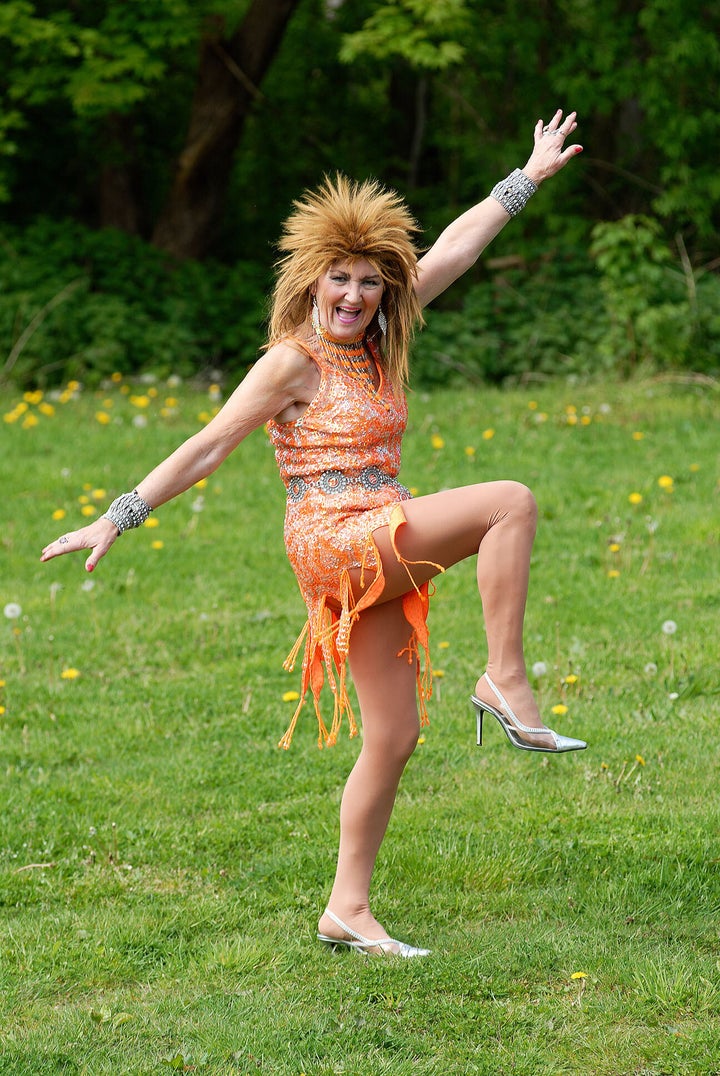 Pam says she's never been short of offers, but didn't believe in sex before marriage
"I'm loads of fun and bundles of energy. I got to salsa and Zumba classes every week and have loads of friends. I like to think I'd be a real catch."
Dressing in revealing stage costumes, Pam says she was never short of offers when she was younger - but didn't believe in sex before marriage.
Pam, who lived with her mother Lilian until her death in 1995 aged 97, said: "I was never short of offers in my heyday - men saw the outfits I wore on stage and thought I would be easy.
"But I've never really been intimate with a man - just a bit of kissing. I had a sexy stage name and dressed sexy, but that was all for my career.
"There has never really been any time for me to get a man - I worked so much that sometimes I'd only have one hour's sleep each night.
"But now I feel I am ready to give marriage a go - and maybe go to bed with a man. You are never too old for anything - just look at Joan Collins."
After winning TV talent show Opportunity Knocks in the 1960s, Pam opened shows for Ken Dodd and Engelbert Humperdinck and performed onstage in Las Vegas.
During the 60s, Pam even shared a dressing room with The Voice judge Tom Jones, now 71, when the star performed in Bolton Casino for a week.
But even though Pam was surrounded some of the world's most desirable men, she still held out.
Pam said: "Tom was very good looking and we used to chat occasionally before I went on stage as the opening act.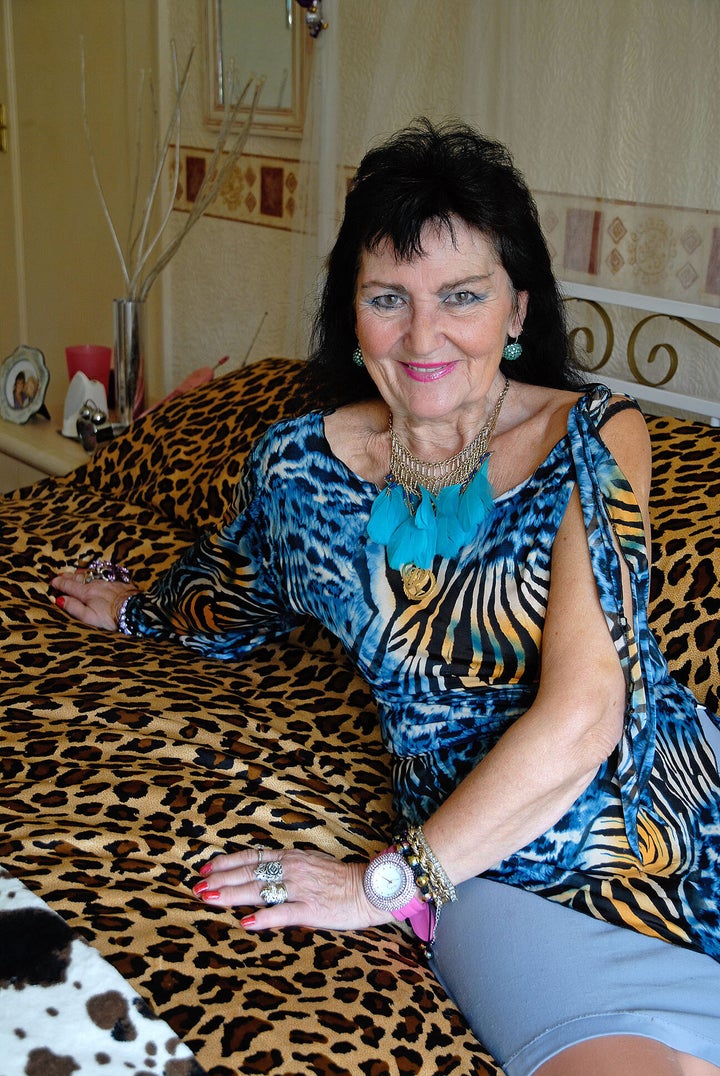 A strong work ethic meant Pam focused on her career, not her love life
"In the late 60s we performed together. There was only a curtain separating our dressing areas."
But it was Eurovision hopeful Engelbert Humperdinck, now 75, that made the biggest impression on the young singer.
Pam said: "Engelbert and I stayed in the same lodging house in Leeds in the late 60s.
"He always had an eye for the ladies and he was eventually banned from bringing back girls to the guesthouse.
"Although he was very flirtatious with me, my mum was my chaperone and wouldn't allow any funny business.
"One morning I found a note on a toilet roll hanging from the door handle from Engelbert. It said: "Please do not disturb; Pamela and her mum snoring".
"I remember watching TV with him when Please Release Me was reviewed on a kids TV show. We were all so pleased when it was considered a hit."
Pam was also pally with heartthrobs Roger Moore and Avengers star Patrick MacNee.
She said: "Just like now, in those day women were throwing themselves at stars. But I've always had a very strong work ethic and finding romance always came below getting ahead in my career.
"I wouldn't have entertained the idea of sex outside of marriage, and marriage meant giving up on my dreams.
"Even over the last few years my career is still going strong. I worked with Oscar-winning director Danny Boyle on a feature film called Strumpet in 2002."
In a career spanning five decades Pam has featured in adverts, TV hit Shameless and Brit comedy Alien Autopsy starring Ant and Dec.
Despite remaining celibate all her life, Pam admits a couple of men have caught her eye in the past.
She said: "In 1976 I was proposed to by an oil rig worker in Blackpool. I said yes, but later broke off the engagement when I realised I didn't fancy him.
"The only man I thought I could go to bed with was a guy who used to come and watch me every night when I sang in Malta.
"But I wasn't prepared to settle down - so it wasn't to be."
Related