Kristen Stewart has revealed her frustrations about living a sheltered life before she was famous in an interview with Elle magazine.
"I feel boring. I feel like, Why is everything so easy for me? I can't wait for something crazy to fucking happen to me. Just life. I want someone to fuck me over! Do you know what I mean?" she says in the June issue of Elle.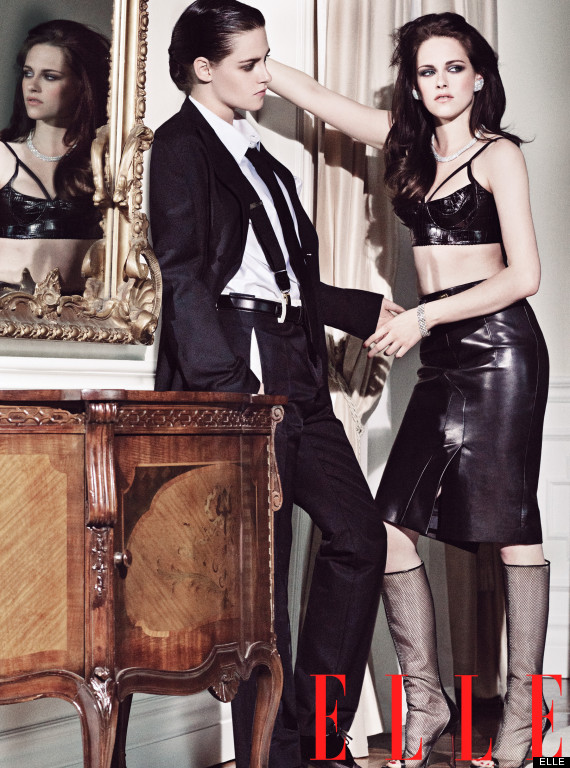 Last night, Kristen did battle with Charlize Theron on the green carpet as they braved the cold in black gowns at the world premiere of Snow White And The Huntsman.
She also spoke about the gold ring on her index finger rumored to be from Robert Pattinson: "Everyone wants to know. Everyone knows already—it's ridiculous."
According to reports she partied with Rob after the premiere.
She added about life on the screen and living in the spotlight: "Laurence Olivier was asked, 'Actors, what's the impulse? Why?' And he was just like, 'Look at me, look at me, look at me, look at me….' That was his answer. But at the same time it's like, 'Nooo, don't look at me. Look at some version that I'm going to present to you. Let me control it.' "
"It's one of the reasons I want to act. I love living in different worlds, because a lot of times mine is pretty nice and easy."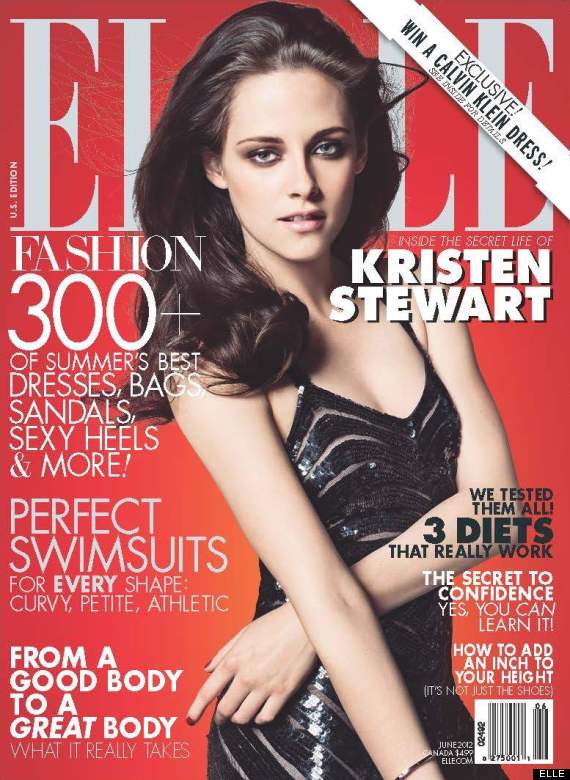 Kristen tells all in the June edition of Elle magazine (Photo: Tom Munro)
Snow White and the Huntsman premiere - 14 May