David Beckham has played a key role in backing the London 2012 Games, but it does not mean that Stuart Pearce has to pick him for the Olympic football team, Lord Coe said on Thursday.
The LA Galaxy player and former England skipper has used his high international profile, both on and off the pitch, to help London 2012.
He takes on another starring role when he helps to collect the Olympic Flame at the official handover in Athens and take it back Britain on a golden plane for the 70-day torch relay leading up to the start of the 2012 Olympics.
Lord Coe, the London 2012 chairman and a two-time Olympic 1500m champion, said: "We have put absolutely no pressure on Stuart Pearce at all. He has to pick the team that he thinks can lift that trophy. I would not expect any coach to be operating on any other basis, whether it is wrestling or football.
"The coach has to be in pole position. You can never put any pressure on coaches to choose people for any reason other than skill and merit."
"It is entirely up to Stuart. I think that having David around the Olympic programme is a fantastic thing but it is not for anybody other than Stuart to decide whether he brings value-added to the team."
Having Beckham's high-profile involvement in the Olympics is not making it harder for Pearce to potentially exclude him if he saw fit.
"Absolutely not," Lord Coe, said pointing to other high profile sport stars who have backed London 2012.
"Any more than we would expect a recall for (Sir) Steve Redgrave (five-time Olympic rowing champion) or Daley Thompson (two-time Olympic decathlon champion).
"It would be ridiculous not to use somebody who has been intimately involved with the whole process and actually rings up on a regular basis to ask if there is anything else that he needs to know or can do to help."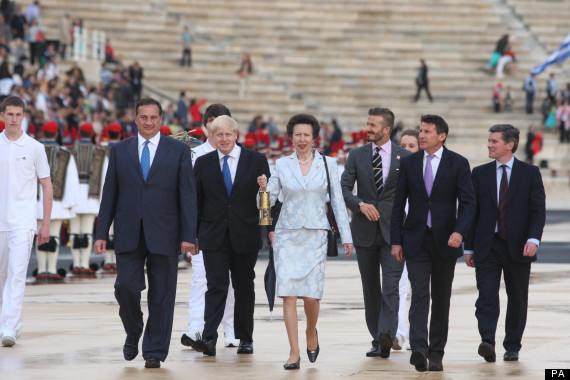 Olympics minister Hugh Robertson said: "Elite sport at its very best. It is really technical, tough, competitive hard-nosed stuff and that is going on across 26 Olympic sports at the moment.
"You can not have in that highly-competitive department a sentimental moment and pick somebody because it would be nice for the front of the newspapers - that is not the way this process works.
"It would be lovely, yes, to see Beckham at the Olympics but he has to be there on the merits of his own performance and nothing else."
Lord Coe also pointed out that Beckham's usefulness is not just in his international glamour and appeal but also in being a Leytonstone-born sportsman who could stress the value bringing the Games to his old East End stomping ground.
In Singapore 2005, during London 2012's final push during the bid to stage the Games, Beckham said he was dreaming of the day the Olympics would be held in his old east London "manor".
Lord Coe said: "David has been with us from the very beginning. He was there when the evaluation team came through London. He has hosted people on the Olympic Park for us.
"Even before Singapore he was travelling independently for us and helping us get some of the core messages across.
He has spent time with our teams both through the bid and subsequently. He was, of course, in Singapore and just a few weeks ago in Los Angeles he was helping me with my own engagement programme.
"It is absolutely right that he should be with us."