The trial of Ratko Mladic in The Hague has moved into its second day, with the focus for the prosecution shifting to the infamous massacre at Srebrenica.
The Serb military commander is accused of killing around 8,000 Bosnian men and boys, some as young as 11-years-old, in the town in 1995.
Speaking on Thursday, Peter McCloskey, the prosecuting counsel, said that he would look to prove individual responsibility for the massacre, described by Kofi Annan as the worst atrocity in Europe since the end of the Second World War.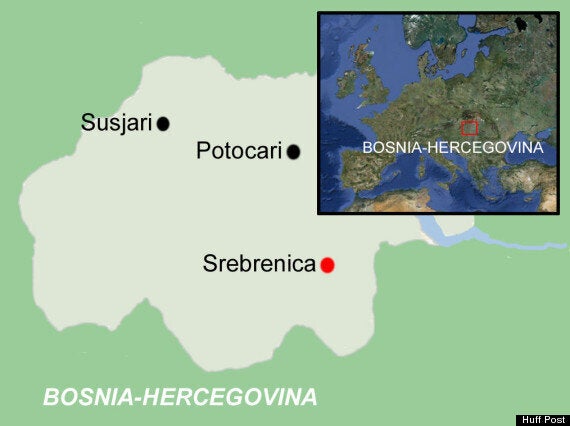 The massacre saw the Serb army attack the eastern Bosnian town, supposedly under the protection of Dutch UN peacekeepers.
Muslim males were rounded up and shot. Their bodies were discovered in a mass grave after the end of the war.
On Wednesday, the prosecution argued that Mladic carried out a process of "ethnic cleansing" in Bosnia.
McCloskey said: "We have radio intercepts of VRS (Bosnian Serb) soldiers and officers discussing murders. We have video of two of the actual executions themselves. So let me be perfectly clear, the crime will not be the main focus of this prosecution. This case will be primarily about one issue. The individual criminal responsibility of Ratko Mladic."
Video was played in court that showed panic inside the town as Serb forces approached, as well as Mladic shouting at the UN peacekeepers.
Mladic, now 70-years-old and in ill health, faces 11 charges of war crimes carried out between 1992-95, including genocide.
He is being tried at the International Criminal Tribunal for the former Yugoslavia (ICTY).
The accused has refused to enter a plea, so the tribunal has entered a plea of "not guilty" on his behalf.
Mladic has called the crimes of which he is accused "monstrous".
On Wednesday, Mladic made a cut throat gesture to a mother of one of the 1995 victims who was sat in the court's public gallery.
Related