The Cornish port of Looe was visited by a 10-foot basking shark on Sunday, after it apparently drifted up the River Looe by mistake.
Sharks are an uncommon sight in the county, especially upstream and away from the coast, and the shark's appearance in Looe drew a crowd of astonished locals, who came as close to the riverside as they could to get a look at the shark.
One local lifeboat operator Dave Haines said that it was particularly rare to see sharks near the town.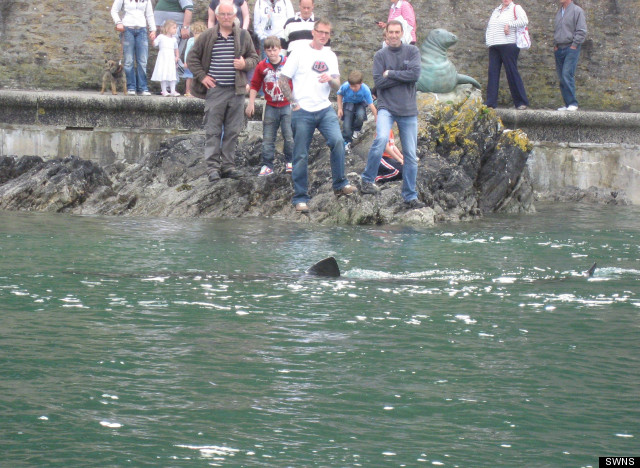 SEE ALSO:

Tiger Sharks Devour 300kg Marlin Leaving Fishermen With Just A Head (VIDEO)
"I saw one there 20 years ago, and we think that was the last sighting, so I couldn't believe it when I saw this one.
"It was great to see him, it's not the sort of thing you see all the time - I hope I don't have to wait another 20 years to see another one."
The shark supposed spent an hour in the harbour on Sunday afternoon, before heading back out to sea.
While this particular shark was estimated to be between eight and ten feet, basking sharks can grow up to an enormous 39-feet long.