Most of the national media reported on Monday lunchtime the shocking story of a couple who forced their 11-year-old son to live in a filthy converted coal bunker. Preston Crown Court heard how the traumatised boy was made to live and sleep in the room, described as a "cell" by social workers, and reduced to using a potty as he was locked up each night until morning.
The rubbish-strewn room had no heating, a bare lightbulb, and concrete walls and floor, with the child left to sleep on a dirty mattress with a sleeping bag for a blanket.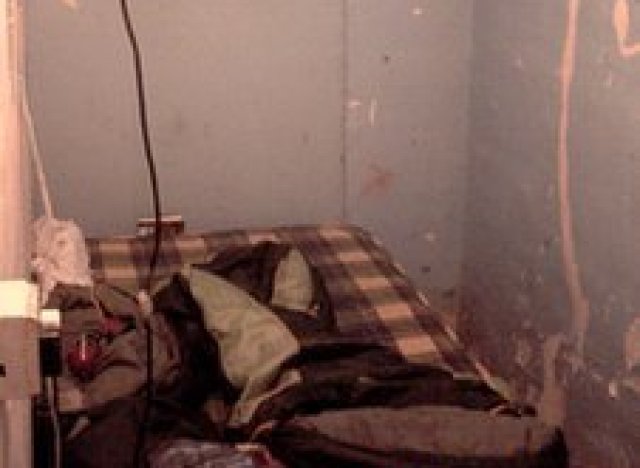 The couple in their 40s, who cannot be named for legal reasons, both admitted a single charge of cruelty by wilful neglect between January 2010 and January 2011 at an earlier hearing.
Tory MP for Blackpool North and Cleveleys, Paul Maynard, has been watching the case unfold in his own patch for quite some time. He told HuffPost on Monday that it raises serious questions about the state of England's child protection laws, which he believes are outdated.
"I'm sure everyone in Blackpool was horrified. The pictures of where the boy was being kept were horrific and simply not acceptable. I think we have to separate this from the wider case of child neglect laws; what happened in Blackpool was child cruelty, not child neglect, but I researched the case and found that the child neglect laws date back to 1933. They make no contingency for emotional neglect."
Maynard is supporting a campaign by the charity Action for Children - who are calling for the Children and Young Persons Act to be amended.
Ahead of the sentencing Maynard raised the issue at Prime Minister's Questions last week:
While David Cameron promised to look at the case and its implications, he told the Commons: "Just passing another law will not make up for the common sense and action that we require our agencies to deliver."
Does Maynard think the PM quite understood the meaning of his question?
"Possibly not," he says, "PMQs is always a rowdy place. We're not asking for a new law, just pulling a legal lever. My concern is this Act is not fit for purpose, it dates from a very different era and regards children as property, almost. It regards children's wellbeing as a material consideration, not an emotional one.
"The government is doing a great deal of work on early intervention, and I think where schools, social services or whoever feel there might be an issue with child neglect, there should be parental support. At the moment we have situations where warning signs are there, but there isn't much legal recourse before things start to go wrong."
The NSPCC agrees with Maynard; Andrew Flanagan, their chief executive, told HuffPost: "We strongly believe the criminal law on neglect is now out-dated and a re-fresh is vital if we are to give children the proper protection they need. The current legislation was introduced in 1933, when King George V was on the throne, and has not been amended since.
"There are important areas that need to be addressed, such as emotional neglect, helping parents understand their responsibilities and sentencing guidelines."
Paul Maynard tells HuffPost that although Parliament has broken up for the Whitsun recess, he will be contacting the Department for Education to try to take the campaign forward. "All too often we pass laws, time and time again, and don't check whether they are working. This law was passed 80-odd years ago, we need to see whether it's fit for purpose."