If you love Angry Birds and you live in Nottingham - well, prepare to be a little less angry.
An Angry Birds-themed adventure playground will be built in Nottinghamshire, Rovio Entertainment has announced.
The brightly-coloured park will be built at Sundown Adventureland, which is designed exclusively for the under-10s.
It is the first UK Angry Birds park, which are rolling out around the world and can included climbing towers, sand pits, spring riders, slides and an Angry Birds outdoor arcade game.
The Nottingham park will pay £250,000 for the playground, via the Kettering-based company Lappset Group.
The Angry Birds park will feature swings, roundabouts, a giant catapult (not functional…) and various other activity sets to help kids recreate their favourite scenes of bird-on-pig retribution.
Paul Tomlinson at Sundown Adventureland, said: "The brand is so well known throughout the world. It's currently one of the most downloaded games and appeals to all ages – something that was very important for us."
The owners of the park are also said to be looking at Angry Birds themed rides, but have not confirmed how they may work.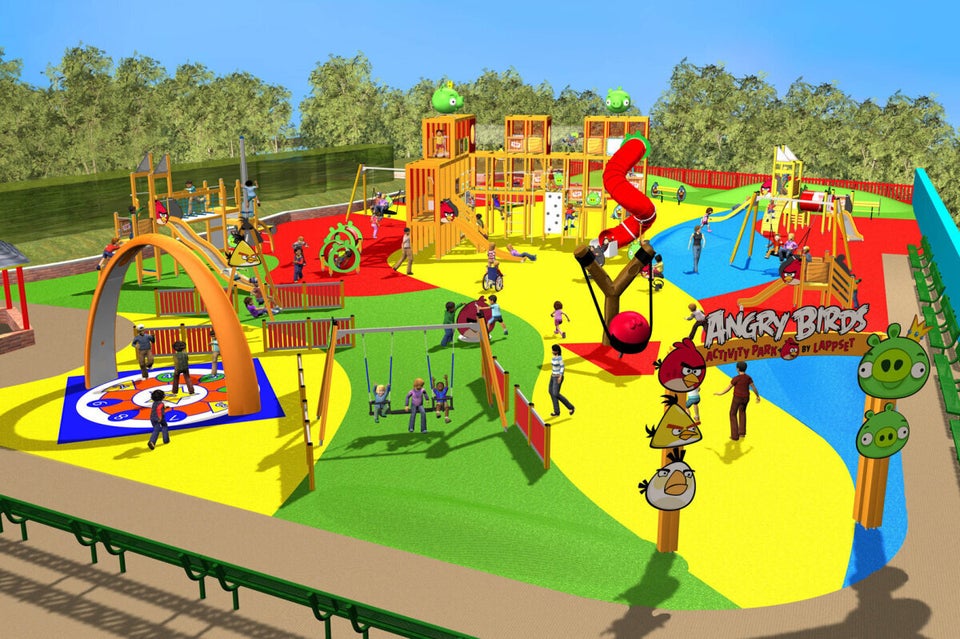 Related