Some dread it, some wait their whole little lives for it - but there's no denying everyone feels the same about the photographic evidence of it: absolute cringe.
We're talking about your first day at school, of course. Too-big jumper, knobbly knees, brighter than white ankle socks and a bulging rucksack making you resemble a snail who's about to move house.
Whether you're inanely grinning for the camera or in floods of tears, every proud parent wants to record the day their little darlings made their first steps into the outside world. And whether you like it or not, those pictures are bound to resurface one day - and for these unlucky souls, it's been sooner rather than later.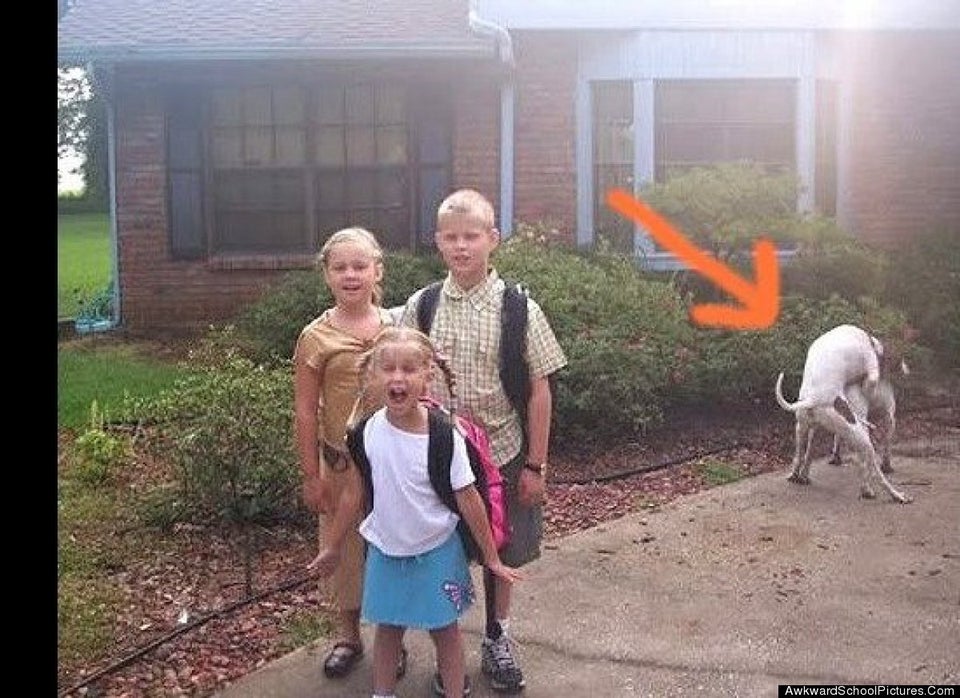 Awkward First Day At School Photos