An earthquake has struck northern Italy, killing at least 15 people and leaving others buried under rubble, according to Reuters and Associated Press.
The tremor hit the Emilia region, already reeling from a magnitude 6.0 quake that occurred just nine days ago, killing seven people and damaging hundreds of culturally significant buildings.
Tuesday's quake wasn't quite as strong, measuring 5.8 on the Richter scale, but the head of Moderna police Salvatore Iannizzotto told Reuters that the current situation is one of "great fear and uncertainty." An Italian firefighter sprays water on debris of a collapsed factory in Mirandola
Accurate victim numbers will take some time to filter through, partly because rescue teams are still searching collapsed buildings but also because the quake has taken down phone lines, so contacting the authorities is proving very difficult.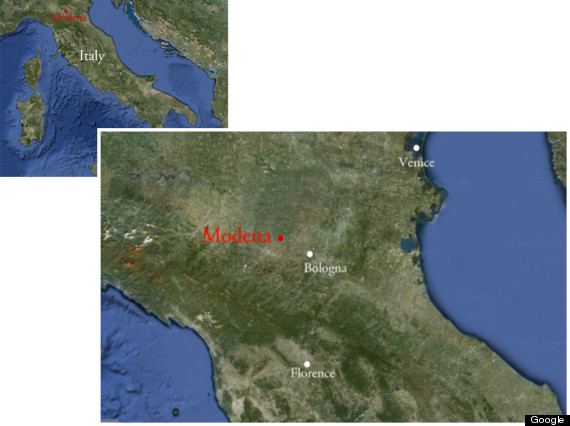 Some residents in the area affected are still sleeping in tents, their homes rendered uninhabitable from the previous quake.
The epicentre of Tuesday's quake was less than 19 miles from Modena, 25 miles north of Bologna and 37 miles east of Parma, according to the US Geological Survey. Devastation: A collapsed church in Mirandola
Modena is the home of Ferrari and the car manufacturer tweeted that there was no damage at the factory.
It said: "Another earthquake near Modena and in Northern Italy.... Everything looks ok here at the factory.."
The quake was strong enough to shake Bologna, with resident Raffaella Besola taking to Twitter to report that they felt "a very strong tremor".
The Italian civil protection department is surveying the damage in the Modena province, according to news agency Reuters. Residents walk in a tent care centre in Finale Emilia following May 20's earthquake
Among the historic buildings ruined by the previous earthquake were San Felice Sul Panaro's 14th century Estense Castle and main church.
When the quake hit, there were chaotic scenes as thousands of people ran out into the street.