Richard Branson is to add drinking water to his company's diverse portfolio by revolutionising the way Brits consume H2O in the home. At least that's his hope…
The entrepreneur, who turns 62 this year, has struck a deal with Israeli company Strauss Water to partner on the Virgin Pure water purifier, a device that not only cleans the liquid from the tap, but also offers it cooled, at ambient temperature or boiled.
There's no doubt that water purification is a growing market in the UK, with more than 10 million homes currently choosing not to drink water direct from the tap, whether that's through employing an existing filter system or buying bottled water from the shops.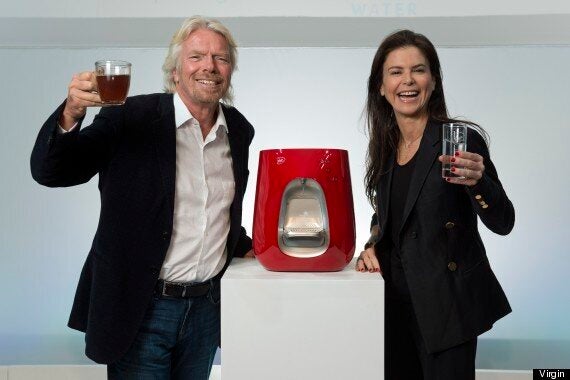 Richard Branson and Ofra Strauss of Strauss Water
In recent years questions have been asked about the purity of the water running through the country's Victoria pipe system, expanding the market further.
However, the move represents something of a gamble for Branson whose Virgin Pure requires not just engineer installation, but also a monthly subscription.
Two models of the purifier are to hit the UK – the T6 and T7. The Virgin Pure T6 will cost you £299, with the slightly quicker T7 setting your back £379.
The monthly subscription will cost you a further £11 and £12 a month depending on which model you buy. The subscription includes free repairs for seven years, alongside free replacement of the device's UV lamps, which kills bacteria, and the filters, which removes any chlorine.
The installation is included in the purchase price.
Speaking to the Huffington Post UK, Branson said he was attracted to the business due to its green credentials, specifically protecting the oceans from plastic. "This could save million of bottles of plastic," he said.
"But it was also based on the fact that I wanted one for my own home, the simplicity of it appealed to me."
Yet the entrepreneur remains realistic about the obvious stumbling block – a monthly subscription for water purification system. Will it be an easy sell in the UK?
"We'll see," he says. "We've had experience of dealing with eight million people through Virgin Media in homes, looking after their fixed line and cable needs… water is an essential part of life, people spend a lot of money on water and this will make their water consumption so much easier… so we're hopeful."
The Virgin Pure water filtration system will be available exclusively through www.virgin-pure.com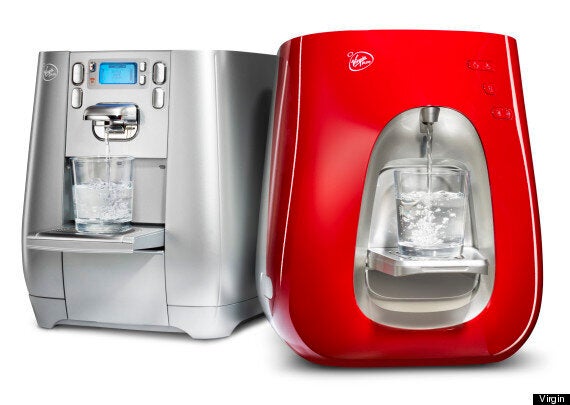 The Virgin Pure T6 silver and T7 red