A man who stabbed his wife and mother-in-law to death in a "senseless slaughter" has been jailed for life.
Turkish national Ensar Gol, 22, killed 28-year-old Michala with a kitchen knife in the marital bedroom before launching a frenzied attack on her mother, Julie Sahin, 50, and a family friend when they tried to intervene.
Today grieving relatives paid tribute to the two women and said no sentence would "ever be enough" as Gol was told he would serve a minimum of 36 years behind bars.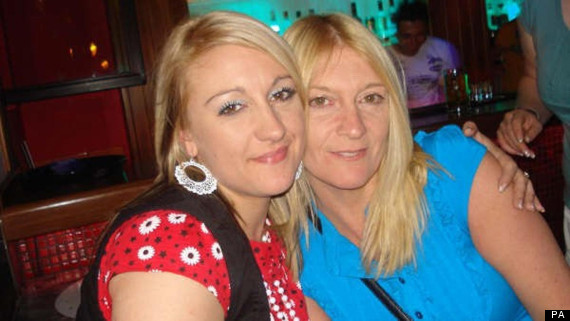 Ensar Gol killed his wife Michala and her mother Julie Sahin
Gol was convicted yesterday of two counts of murder and one of attempted murder after a seven-day trial at Oxford Crown Court.
Today, he was handed two life sentences for the murders of his wife and mother-in-law which will run concurrently, along with a 12-year prison term for the attempted murder of friend Casey Wilson.
He will spend a minimum of 36 years behind bars, minus the 270 days he has already served in custody, court officials said.
His conviction came less than a year after he moved to the UK.
The court heard that Gol met his wife while she was on holiday in Turkey. The pair, who went on to have two children together, began a long-distance relationship before they wed last March.
But they had a troubled marriage and Gol, who was seen as a possessive and jealous husband, made threats to kill his wife.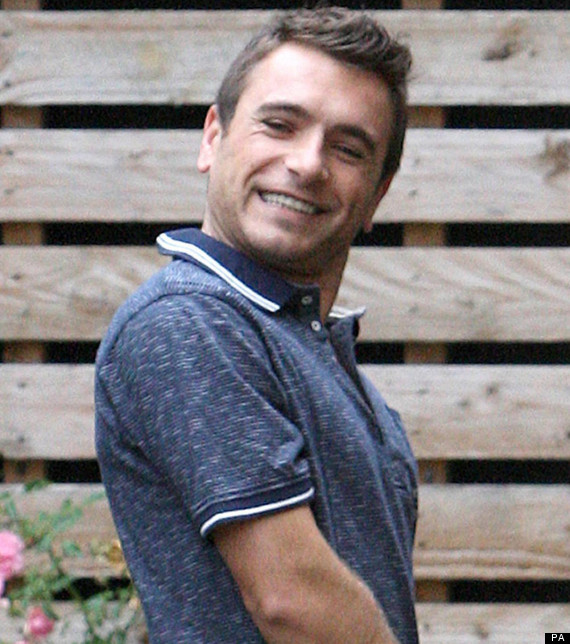 Ensar Gol showed no remorse during the trial, seen here laughing as he was taken into court
During the trial, prosecutor Dafydd Enoch told the court Gol was "clearly unhappy".
"The marriage was clearly unhappy. He was clearly homesick," he said.
"But none of this can even begin to explain the cold acts of murder in which he indulged: senseless slaughter born out of premeditated ruthless violence."
On September 4 last year, Gol, who worked in a restaurant, failed to turn up for his shift. Instead he went to have sex at the home of a woman he had met the previous month.
At around 1.15am that night he visited his mother-in-law's husband at a takeaway shop and asked what would happen to his children if something happened to his wife and her mother.
At about 2.10am he returned home to attack his victims, setting upon Mrs Gol first.
Mrs Sahin and Miss Wilson, 20, ran upstairs to help but were also both stabbed.
Only Miss Wilson survived her injuries.
Mrs Sahin's husband spoke today of his relief at Gol's conviction as he paid a touching tribute to his wife and step-daughter.
"I went to work on Saturday September 3 a happy family man and this was devastatingly taken away," he said.
"It breaks my heart that the children and I will never see Julie or Michala again."
Miss Wilson, who bravely faced the killer in court when she gave evidence against him, described going into the witness box as "the hardest thing I have ever had to do".
"I did this for my friends, Julie and Michala, who sadly did not live to be able to tell their story," she added.
Mrs Sahin's brothers, Wade and Patrick Anderson, condemned Gol - who was seen laughing following his arrest - for a total lack of contrition.
"Our mother's health has got worse since their deaths and I do not know if she will ever be able to recover from this.
"Their deaths have left a huge hole in our lives. they said
"He has never shown any remorse for his actions and Michala's children will now grow up without either of their parents.
"There is no sentence that a court can give him that will ever be enough as Julie and Michala can never come back.