Both are iconic blonde bombshells synonymous with a bit of raunchiness, so it's only right that Lady Gaga is a fan of Marilyn Monroe.
Gaga marked the late star's birthday today by copying her big curls and full lips in a photo.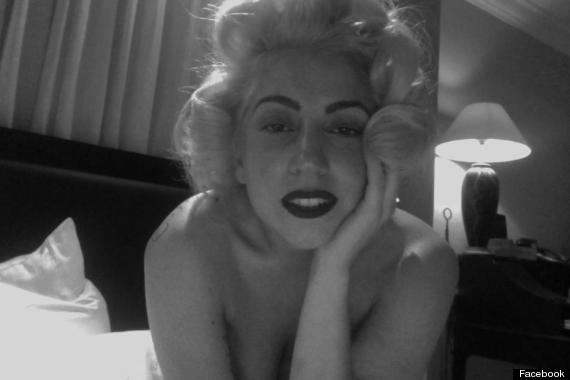 Posting it on Facebook, Gaga wrote: "#HappyBirthdayMarilyn They'll never take our blonde hair and lipstick."
It wasn't Gaga's first turn as Marilyn - at last year's A Decade of Difference concert, she sang Happy Birthday to Bill Clinton for his 65th birthday. Her first Marilyn moment: Gaga sings to Bill Clinton
She told the audience: "I am having my first Marilyn moment - I always wanted to have one. And I was hoping that it didn't involve an accident with some pills and a strand of pearls, so here we are."
Gaga is currently having some down time from her Born This Way Ball tour, after having to cancel gigs in Indonesia.
Her manager Vincent Herbert also recently teased Gaga's "insane" upcoming third album.
"There's a lot of work to come, [I'm] very excited about it," Vincent Herbert revealed in an interview with That Grape Juice. "[It's] just [an] insane, great record.
"She's on tour right now, but it's just going to be a great record. Look out for the unexpected when it comes to her. We're doing it on the road right now, so it's a little hard, but it's going to be great."
We're counting down the days already.
> IN PICS: LADY GAGA'S CRAZIEST LOOKS