Madonna stunned fans in Istanbul, Turkey on Saturday night when she bared her right breast during her latest stop on the MDNA tour.
The pop superstar was in the middle of performing her hit Human Nature when she purposely flashed her nipple in what clearly wasn't a Janet Jackson-esque wardrobe malfunction.
Fans roared their approval as the defiant 53-year-old singer made it clear she didn't care who she offended, turning her back on the audience to show off a temporary 'NO FEAR' tattoo.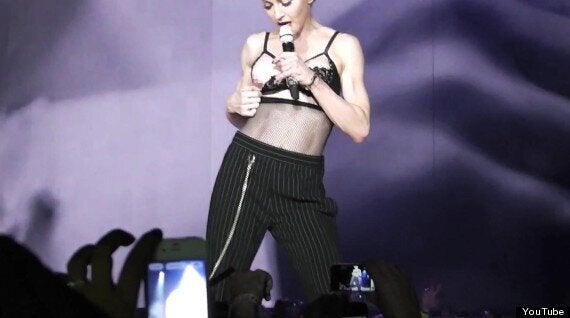 Oops: Madonna shows off her support act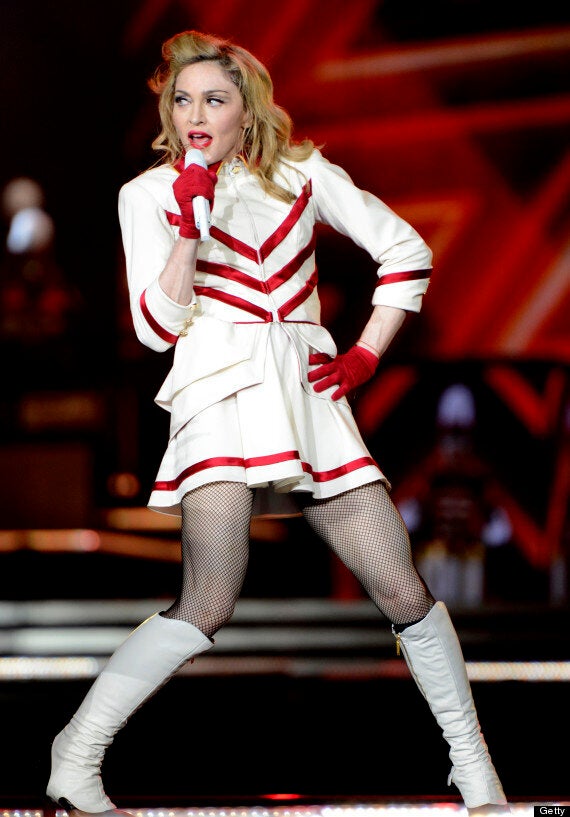 A youthful looking Madonna during her tour
The cheeky split-second nipple flash came as Madonna performed a striptease onstage.
It's not the first time she has sparked controversy since her MDNA tour got underway in Tel Aviv, Israel - she upset French National Front leader Marine Le Pen during one show last week when she projected an image of a Nazi swastika on the politician's forehead onto large screens around the stage.
Le Pen has threatened to sue Madonna if the incident is repeated when the pop star hits the stage in France in July.