New mums who have just given birth may want to look away now, as unbelievably, this lady gave birth just five months ago.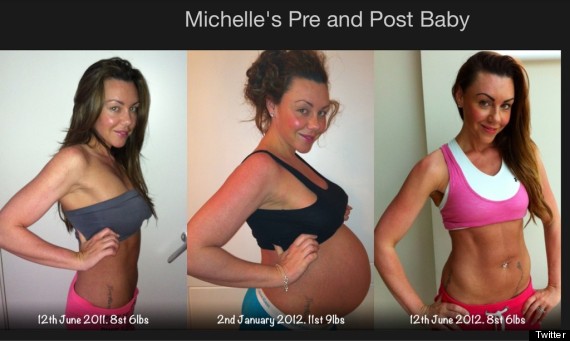 Michelle Heaton has unveiled her post baby body on Twitter, revealing she is back to the same weight she was before the birth of her daughter Faith.
The star gave birth back in January, and after putting on three stone during her pregnancy, she is back to her starting weight of 8st 6lbs.
Michelle, who is a qualified fitness instructor, posted this snap on the social networking site detailing how 12 weeks of dieting and exercise helped her regain her shape.
She tweeted: "Check pic guys-thought it would fall off after going birth-I was wrong-it's been a long 5 months! But I'm back! Whoop."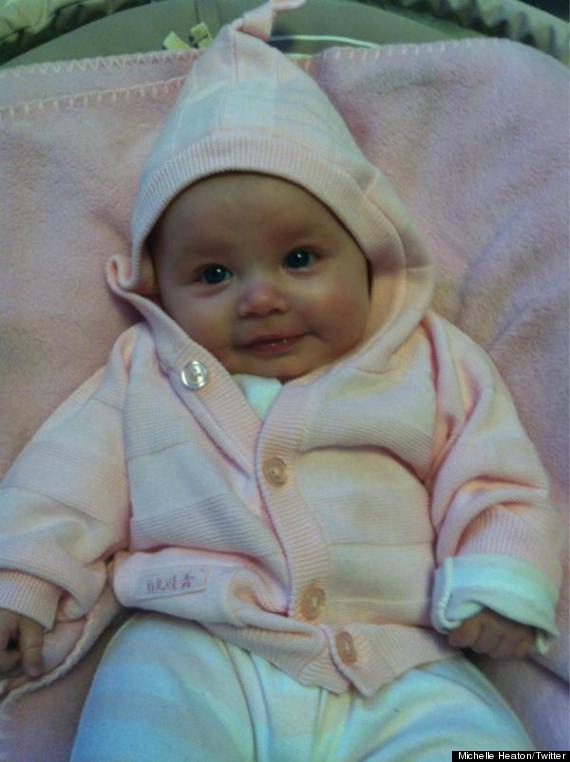 Michelle's five-month old daughter Faith
Just after the birth, Michelle admitted she was struggling to get her body back.
She told the Daily Mail earlier this month: "At the beginning [of the pregnancy] I felt as if I had lost control of my body. Then, I thought, 'I'm just going to enjoy eating what I want – within reason.'
"In the last three months I felt like a fat cow: my clothes didn't fit, I had water retention and I felt really uncomfortable."
Last month, the star admitted to us she would like a brother or sister for her daughter.
"I'd love to have some more, but not just yet," she said. "I've got no preference but girls are amazing."
> CELEB PICS OF THE DAY