As Miley Cyrus relaxed by the pool, sunning herself on a post-engagement holiday in Florida, her fiancé Liam Hemsworth was nowhere to be seen.
The Disney star took a break from the hustle and bustle of Hollywood with her pal Cheyne Thomas.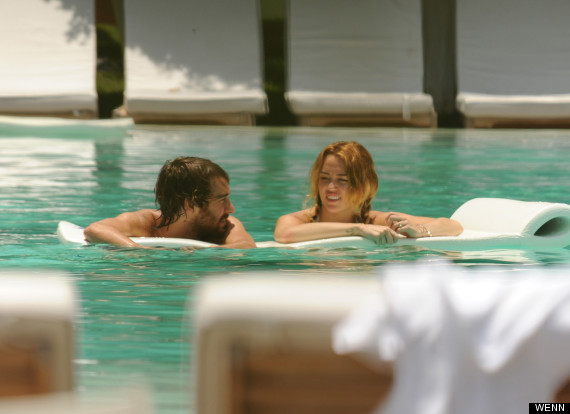 But as soon as the pair were spotted, the rumour mill started and in flooded claims that they were "frolicking" by the pool.
Miley took to Twitter to respond, writing: "So now because I am engaged I can't have a friend of the opposite sex? can't have a friend help me out while I'm working alllll day? ‪#dumb."
Huff Post Celeb are on your side Miley. What's the big deal? She's already made a VERY public commitment to Liam and is going to spend the rest of her life with him.
And we don't blame her for taking some time out either- chugging that 3.5 carat bling around all day must get pretty darn tiring, just look at how tiny she is!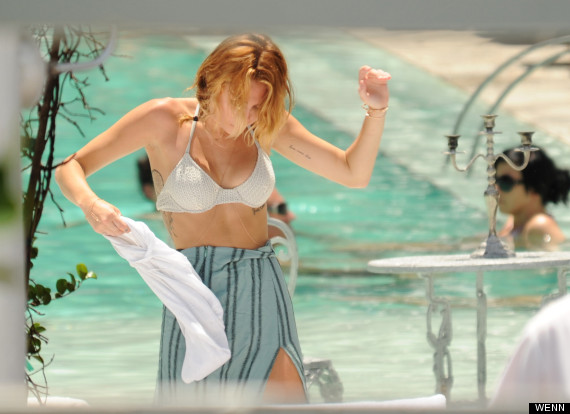 Miley post pool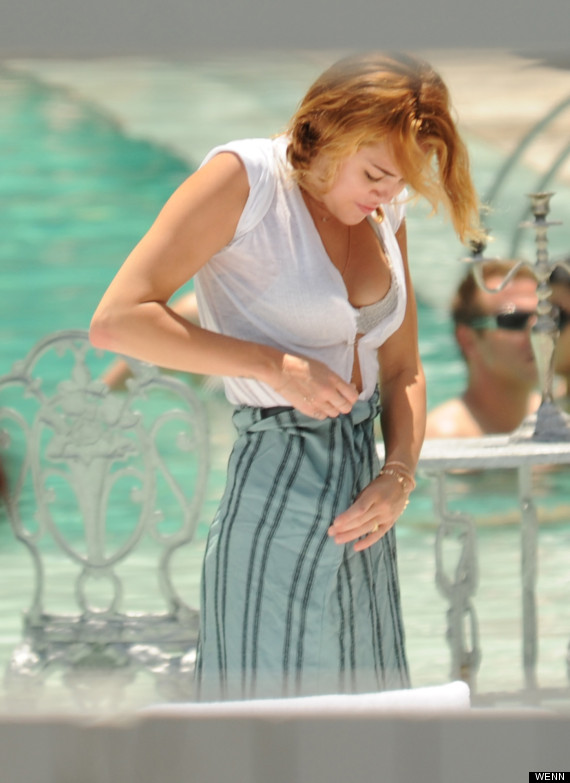 Miley covers up
Miley And Fiancé Liam Hemsworth