You've got to hand it to Jodie Marsh - she's definitely an 'all or nothing' kinda gal. Not content with becoming a world champion bodybuilder, she has now put her name to her very own brand of supplements.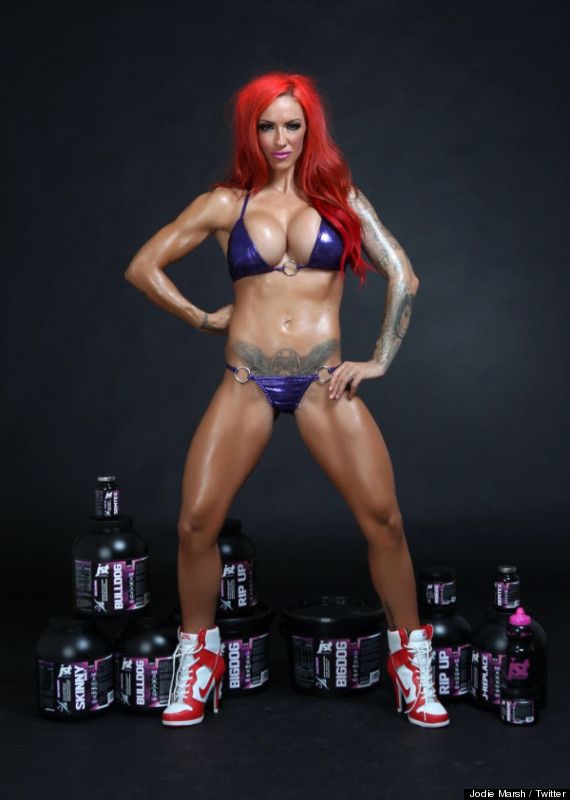 The ads for the jstJodie range see the former glamour girl showing off her bulging biceps in a series of poses to promote the different products in the range.
The release of the muscle-building supplements coincides with her new show, Brawn In The USA, which is due to air on the DMAX channel from next Wednesday.
Speaking about the programme, she tweeted last week: "I cannot describe how excited I am for everyone to see my new show. I'm so proud of what I've achieved & so grateful to all who helped me x"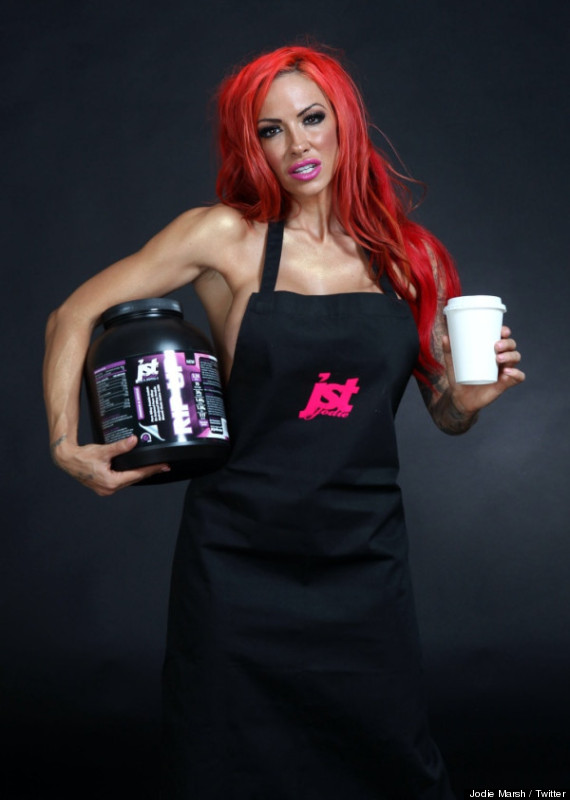 Just this week, Jodie - who just won gold at the International Natural Bodybuilding Federation (INBF) Natural North America Bodybuilding Championships - revealed how bodybuilding had saved her from suicide.
She told The Sun that she had considered ending it all by crashing her truck after she became depressed following her appearance on Celebrity Big Brother in 2006.
Jodie revealed that her love of bodybuilding had given her a new lease of life, saying: "I can honestly say these are the best years of my life. I can't even describe how good it is just to finally feel like I am doing something positive.
"I've always wanted to do something good but people would never take me seriously. Now they are.
"I feel so fit and healthy and ripped and strong. It's so good to put the bad times behind me."
SEE ALSO: