A sister of Shafilea Ahmed gave a friend writings in which she spoke about "how her parents killed the teenager", a court heard on Monday.
Mevish Ahmed, 21, was giving evidence in the trial of parents Ahmed, 52, and Farzana, 49, who deny murdering 17-year-old Shafilea at the family home in Warrington, Cheshire, in September 2003.
Cross-examined by Andrew Edis QC, for the prosecution, Mevish, who was 12 when her sister disappeared, described the papers as "free writing" and fiction.
They were written by Mevish in 2008 and given to her friend, Shahin Munir, Chester Crown Court heard.
Edis asked Mevish if she was aware that Munir had given the police "the letters you wrote to her about your sister's death". Shafilea Ahmed's parents denying killing their daughter in 2003
The witness said: "They are not letters about my sister's death, they are free writing. I write fiction, I write it quite a lot. Me and Alesha used to write fictional things and make-believe. It's not necessarily associated with ourselves."
Edis went on: "These pieces of paper were about your parents killing Shafilea."
Mevish replied: "Like I said, fiction writing."
Earlier in the trial, Alesha Ahmed told the jury her parents pushed Shafilea on to the settee in their house and she heard her mother say "Just finish it here" in Urdu as they forced a plastic bag into the teenager's mouth and suffocated her in front of their other children.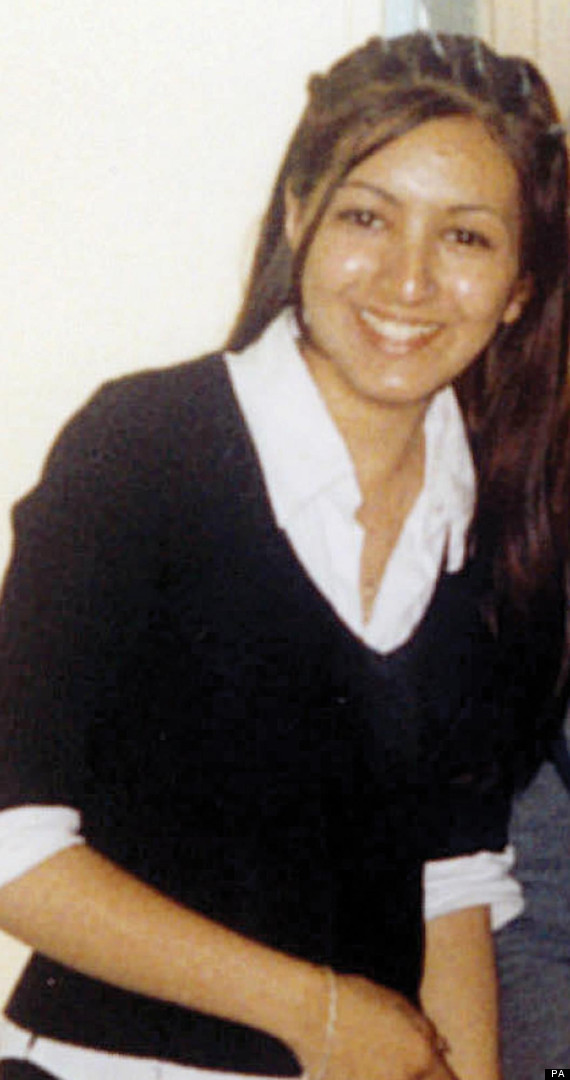 The couple murdered their "Westernised" daughter because they believed her conduct was bringing shame on the family, the prosecution say.
Shafilea's decomposed remains were discovered in Cumbria in February 2004 but it was not until 2010 that Alesha provided police with the "final piece of the puzzle" about her death, the trial has heard.