It's the season of the blockbuster.
Avengers have assembled and moved on, and now it's the turn of The Amazing Spider-Man to step up and rescue us normal types.
In a big-budget franchise reboot, Andrew Garfield has stepped into Tobey Maguire's Spandex and taken on the role of Peter Parker - bitten by a spider, with inevitably dramatic consequences.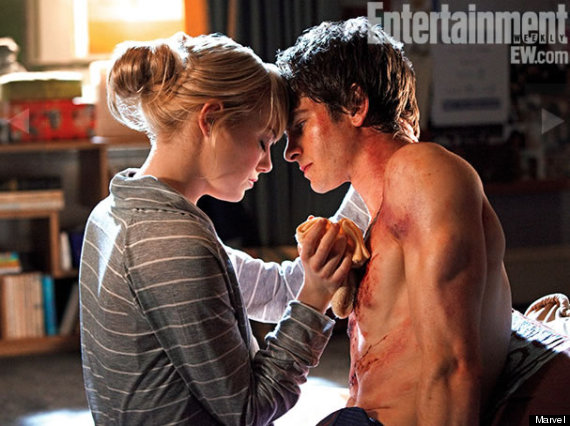 Emma Stone comes to grips with her boyfriend Peter Park's arachnoid alter ego
Love interest this time around is Emma Stone, whose star is already on the rise due to The Help, Zombieland and Superbad. And joining the lovestruck pair is Rhys Ifans, as the sad but ruthless Dr Curt Connors, whose obsession with transformational genetics puts him on a collision course with our hero.
Garfield, Stone and Ifans are all on London's red carpet tonight, along with the film director Marc Webb. WATCH THEM in action in our live stream above from 6pm UK time.