Kate, Duchess of Cambridge has been spotted in a number of designer gowns of late, and with Prince Charles' accounts to be published on Friday, it seems likely that Daddy (in-law) will be picking up most of the bill.
It was already the case that Clarence House paid for the clothes worn by Prince William and Harry, as well as Charles and Camilla, for official occasions. After all, Prince William only officially earns £44,000 as an RAF pilot.
However Kate's increasingly glamorous gowns can now be added to the household accounts, in a bill that the Mail estimates could top £35,000. Kate has become increasingly glamourous of late. Check out the gorgeous dress she wore to the premiere of Warhorse this year
A quick flick through Kate's appearances show that the royal known for helping high street brands has moved on to an espousal of more upmarket designers. Kate wore Jimmy Choos which are priced around £400 and a Roland Mouret dress, many of which sell for over £1000, when she attended a recent meeting of the Thirty Club in London
However unlike some high profile figures, Kate does recycle her outfits. This pink dress was worn both at the garden party at Buckingham Palace, London, as well as a sovereign dinner earlier in the month.
Kate has also been faithful to her trusty fawn LK Bennett courts, which she has worn repeatedly to official events. Well, we all have a favourite pair of shoes. Kate stunned in this £1,200 Emilia Wickstead dress
Kate showed an early predilection for headwear, and as she settles in to her royal role, the Duchess's hats are increasingly becoming the centre piece of the outfit.
British hat designer Jane Taylor is one of the milliners favoured by the whole Middleton family. But they don't come cheap: bespoke pieces are around £600, with off-the-shelf designs priced at £120.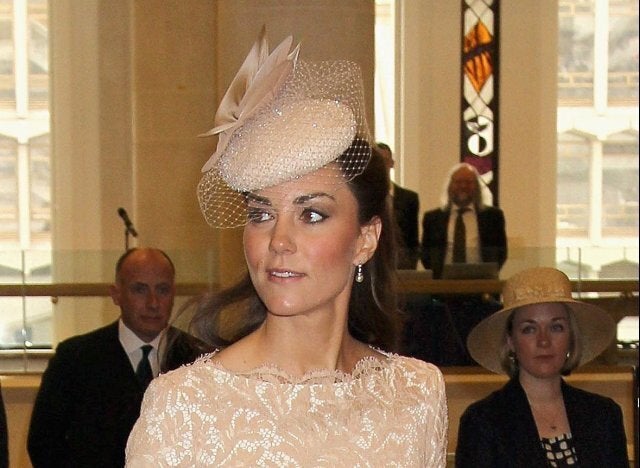 The Duchess of Cambridge wore a Jane Taylor hat over the Jubilee weekend
With so many events on her royal agenda, it seems only natural that Kate's should adapt her style to suit the occasion. But it seems royal tastes don't come cheap. Take a look at Kate's style evolution below.