Matt Smith showed the world his relationship with Daisy Lowe is firmly back on over the weekend - he was spotted groping her bottom backstage at London's Hackney Weekend.
The couple parted ways in November after 18-months together due to their hectic work schedules. However, they were said to be giving the romance another shot in January and even went out for a special dinner together in London for model Daisy's 23rd birthday party.
Doctor Who star Matt and the beauty have kept a low profile since the reconciliation rumours emerged - but they weren't shy about their feelings as they partied backstage at the BBC Radio 1 festival.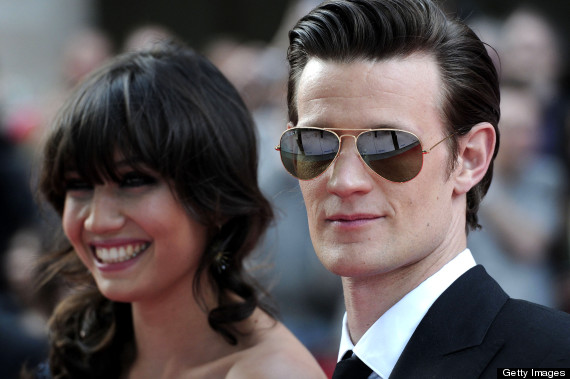 A source told The Sun: "Matt was trying to disguise himself by wearing his hood up as he hobnobbed backstage.
"But when Daisy came over he didn't seem to care who was watching. His eyes just lit up and they were locked into deep conversation - hugging each other all the time. At one point he gave her bum a big squeeze."
Cheeky!
Daisy was recently photographed leaving Matt's London flat before he emerged, and an insider revealed: "Matt adores Daisy. He has been obsessed with her for years, so it's no surprise that he's still in love with her."