Farm rangers have squealed for help after a runaway piglet was discovered seeking shelter in an alpaca pen.
The one-week-old fugitive piglet has been named Al by staff at Wheelgate Family Theme Park in Mansfield, Nottinghamshire, who are searching for his home and family.
He was found over the weekend seeking comfort with the park's alpacas and not with the only resident pig, Dave the male kunekune pig.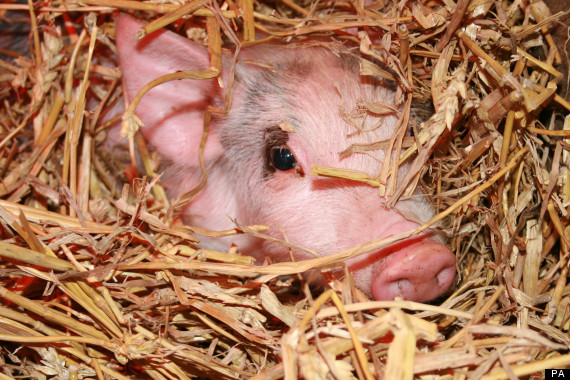 Al opted to seek comfort with the alpacas over the park's resident pig
On Sunday and Monday staff have been contacting all local farms and farm parks to try to locate were Al has come from, but so far no joy.
A spokeswoman for the park said: "As poor little Al is so young and unsure as to how long he had been outside in the cold for, he has required a lot of TLC, which is usually provided by the mother."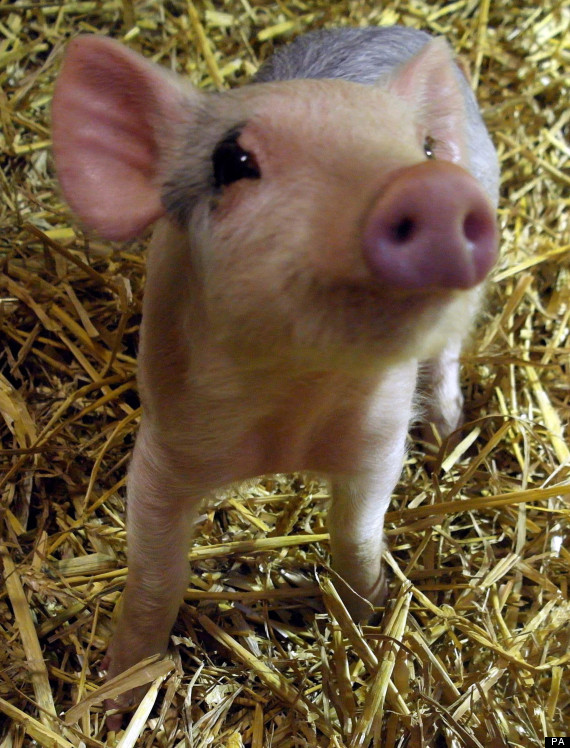 The piglet was "merrily bouncing around" on Monday
"Wheelgate catering manager Jay Bloomfield took on a surrogacy role last night and took little Al home to keep him warm and provide his bottle-feeds at various intervals throughout the night," she added. "It's been a long night but little Al seems to be merrily bouncing around this morning."
Anyone who might be able help can call Wheelgate on 01623 882773.