Lady Gaga is not known for holding back, and she's pushed the etiquette envelope once again - with a new song dedicated to 'Princess Die'.
The American songstress debuted the bound-to-be controversial piano ballad on stage in Melbourne last night - WATCH her in action in the clip above.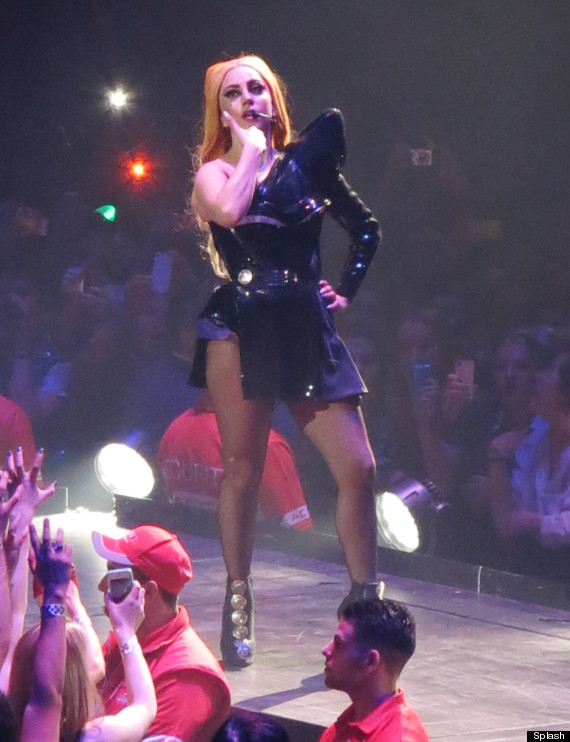 Lady Gaga made her presence known in Melbourne last night
Despite containing lyrics no doubt intended to shock, the new song wasn't the most memorable part of the night in the Rod Laver Arena in the city centre.
That must surely go to either a meat couch coming on stage, the Lady herself donning a machine gun bra - one of her 15 (FIFTEEN!) costume changes - or perhaps taking the strange decision to feed her female dancers into a sausage mincer.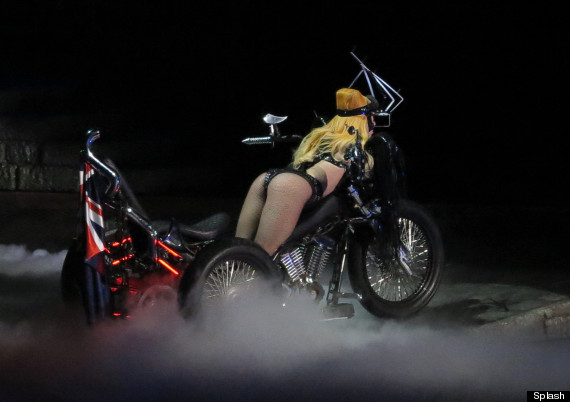 Lady Gaga strikes a pose
The theme of the night was one of aliens and alienation, which many of Gaga's young fans adopted with gusto, turning up suitably dressed for their mosh-pit devotion.
Cameron Adams, music journalist with Melbourne's Herald Sun, described it as "spectacularly weird. Think a cyber-gothic Rock Eisteddfod directed by George Lucas and Tim Burton".
Gaga's Born This Way Ball will make its way to Europe later in the summer. Click here for dates and information.