An Agatha Christie book that originally sold for 37p has fetched an eye-watering £40,630 at auction – because the cover includes a rare early depiction of her famous Poirot character.
The 1924 edition of Poirot Investigates was the subject of a fierce bidding war at the Dominic Winter auction house after collectors saw the famous character with his top hat and cane on the sleeve.
With his finely-combed mustache, bow tie and arrogant grin, the image bears a strong resemblance to actor David Suchet's interpretation of the character in the TV series Agatha Christie's Poirot which has aired on and off since 1989.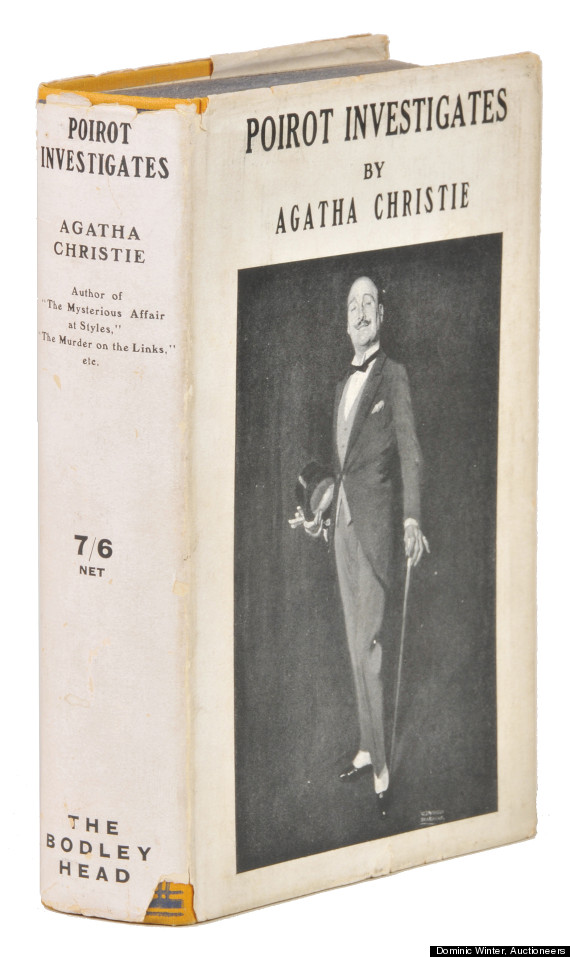 The rare copy of the Poirot Investigates that sold for £40,630
Along with Miss Marple, Poirot is the most famous character from Agatha Christie's much-loved detective stories, appearing in 33 novels, 51 short stories and 1 play (Black Coffee) published between 1920 and 1975.
Chris Albury, from Dominic Winter, told the Daily Mail: "Every once in a while a rare and collectable first edition turns up in a dust wrapper that has never been seen on the open market before, or at least in living memory of the specialists.
"This is one such book and while it may not be the first Poirot book, it is the first to feature the detective's name in the title and the first to show a portrait of him."
The auction was won by a rare book collector who said he felt he got the edition 'rather cheaply'.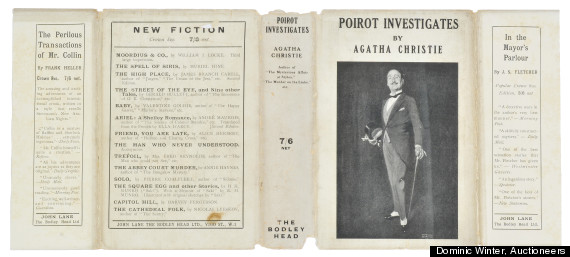 Inside the book
Christie, who was named the best-selling novelist of all time by the Guinness Book of World Records, is thought to have sold around four billion copies.
Her world has been published in over 100 different languages – making her third only to William Shakespeare and the Bible.
Not only that but she continues to dominate the theatre, where productions of her famous murder mystery The Mousetrap is the longest running play in the modern era, clocking up over 20,000 performances since its debut in 1952.
Christie in 1976 aged 85 from natural causes at her home in Oxfordshire.