How anyone could be nasty about the lovely and gorgeous Holly Willoughby is beyond us, but Phillip Schofield has been forced to hit back at Daily Mail columnist Liz Jones, after she wrote a damning piece about his This Morning co-host.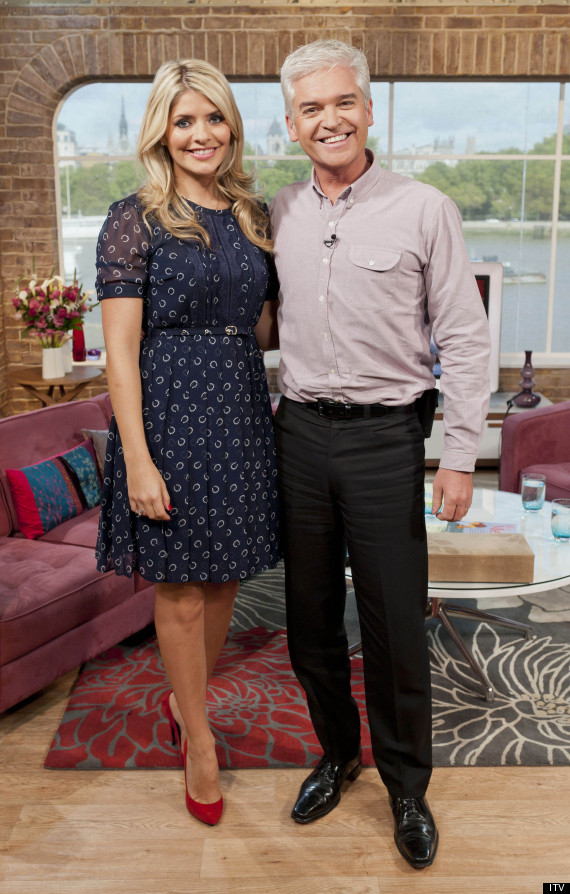 Phil sticks up for his pal and co-host Holly
The journalist, famous for her controversial articles, labelled Holly as "anti-feminist" and "a playground bully" for posting a picture of herself without make-up on Twitter over the weekend, saying she usually "resembles a drag queen".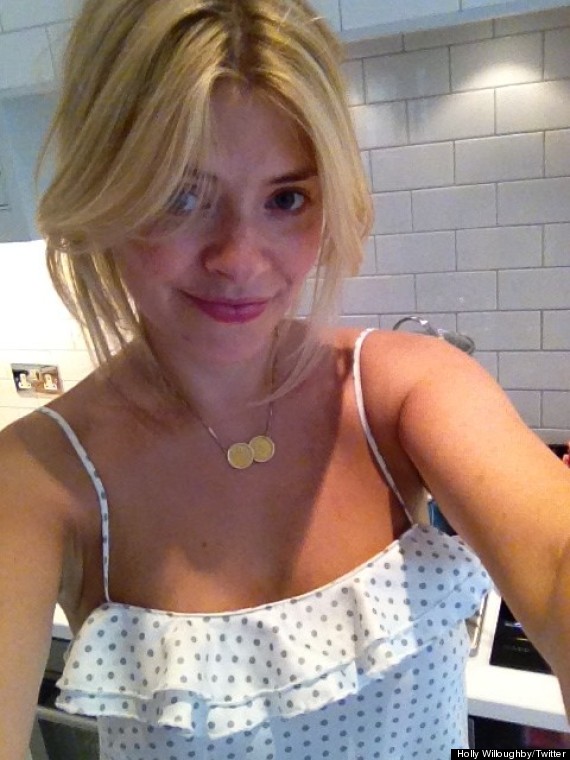 Holly tweeted this picture of herself with no make-up on Sunday
In her column, Liz wrote: "Holly Willoughby - who appears on TV with eyelashes so long they probably contribute to the El Nino effect and lips so red and plumptious she resembles a drag queen - this week posted a picture online to prove she doesn't really need all that artifice, so dewy is she, with such teeny, tiny pores.
"I wager these supposedly bare-faced snaps are not what they seem: their lashes have probably been dyed and enhanced with extensions, brows tinted, skin tanned. That luscious, artfully tousled hair has been dyed a fetching shade, kept in perfect condition - and often supplemented with extensions.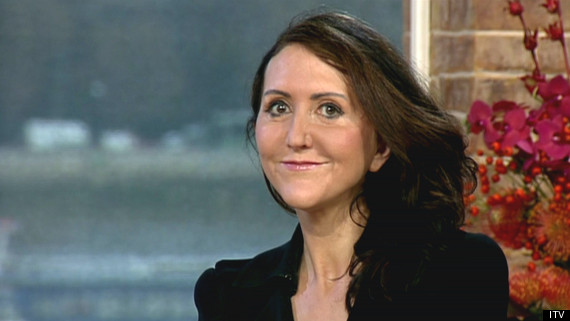 Liz Jones pictured on This Morning last year
She continued: "My feeling is that not wearing make-up is in fact anti-feminist. Women like Holly and Charlotte are saying to the rest of us: I am too busy to wear make-up at home.
"These women are the ultimate playground bullies: they know men hate make-up (my husband used to say I was like a moth, leaving dark smudges on him in my wake), so they pretend they need no help."
After reading the comments, Phil took to Twitter to blast the "nasty" and "bitter" journalist.
"I swear there can be no greater force against all womankind than Liz Jones," he wrote. "She is inconsistent, bitter, nasty and unhinged."
You tell her Phil!
Earlier this week, Phil was forced to apologise to This Morning viewers over a fake porn segment on the show.
> IN PICS: CELEBS WITHOUT SLAP