Jessica Biel has spoken about her bitch-fight with fellow actress Kate Beckinsale.
Biel, who wrestled with co-star Kate Beckinsale in the remake of Total Recall, directed by Beckinsale's husband Len Wiseman, told this month's Empire magazine: "I was so fearful of hitting her. I was thinking, 'Please don't let me hit this woman in the face! Her husband is watching! And then I hit her."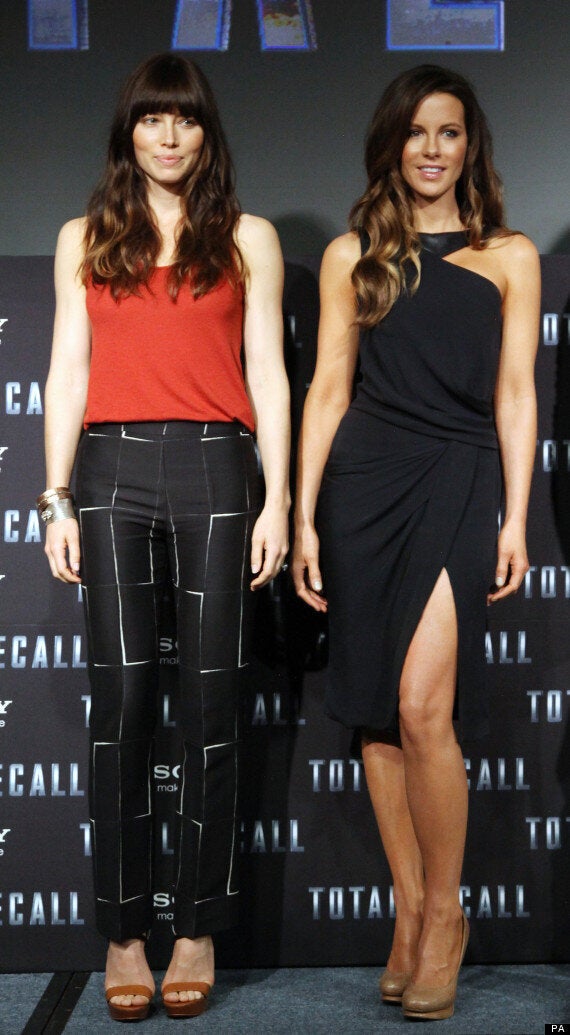 The scene is a new spin on the famous catfight between their 1990 equivalents — Sharon Stone predating Beckinsale as the villainous Lori; Rachel Ticotin leaving footsteps for Biel to follow as the heroic Melina.
"There's a tongue-in-cheek element to that movie, and to their fight sequence," laughs Beckinsale, "which has high kicks and workout clothes. It's very enjoyable, but that doesn't really have a place in the tone of our movie. But I like the fact that there's this fight between Jessica and I and it doesn't end up that someone's sleeve is ripped off, or someone's bra is out. This was as if it was two guys — and yet it was us kind of madly apologising to each other!"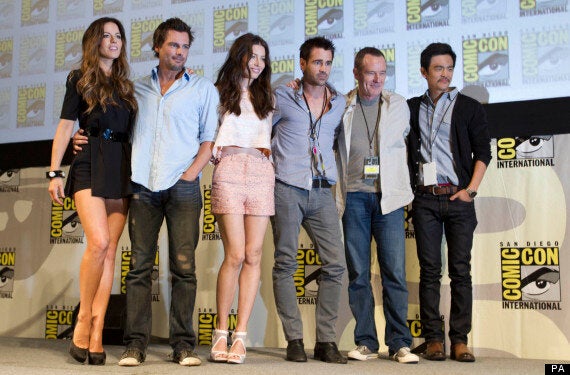 Cast and crew of the revamped film
The movie also sees Beckinsale getting into bed with the new Doug Quaid played by Colin Farrell. "It wasn't a sex scene, it was a bit of a frisky hug," Kate tells Empire. And what of shooting a frisky hug in front of her husband? "It's always more awkward for the other person, I think. I've got no movable parts, so I can be inscrutable."
This full interview can be found in Empire Magazine, on sale today. Total Recall is in UK cinemas on 29 August. Trailer below...
Related