A terminally ill seven-year-old girl is back in Scotland after undergoing specialist treatment in Mexico.
Olivia Downie and her family, from Fraserburgh in Aberdeenshire, flew to the Central American country earlier this month to get treatment for neuroblastoma, an aggressive form of cancer.
While there, Olivia fell seriously ill and her family was told she would need expensive medical treatment on any flight home.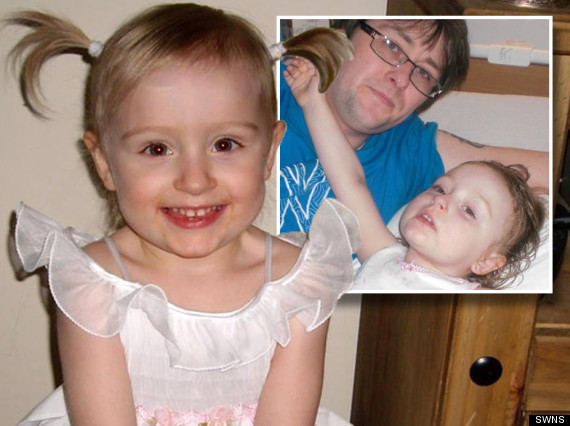 A Mexico hospital threatened to turn off Olivia's life support when payments didn't go through
Olivia, her mother Lauren and father Steven touched down in Aberdeen on a medical plane this lunchtime.
Charity Families Against Neuroblastoma (FAN) has been helping the family and set a target of £110,000 to fund their journey back to Scotland.
A spokesman for Air Ambulance Worldwide, which transferred Olivia, said: "The flight has landed. Our indications are that the flight went well. All the reports were that she was doing fine."
At the weekend, online problems with NatWest bank delayed pledged funds from appearing in the charity's account, although FAN said the bank worked all day to resolve the issue.
According to Linza Corp, founder of FAN, the hospital threatened to the seven-year-old off life support.
"The money came in on Friday but I couldn't verify any of it when I tried to look at the bank account," she told The Huffington Post UK.
"I came out of online banking and went to telephone banking to verify it and I couldn't get through, and I couldn't get through to anybody. I went back to online banking and the service had crashed."
"Then it was the close of banking business, the hospital were saying 'there's no money, we're going to pull the plug.'"
The medical bill for the hospital in Mexico has now been settled.