A record-breaking British car from the inter-war years broke another record on Friday when it sold for £5 million at the Goodwood Festival of Speed to become the most expensive Bentley at public auction.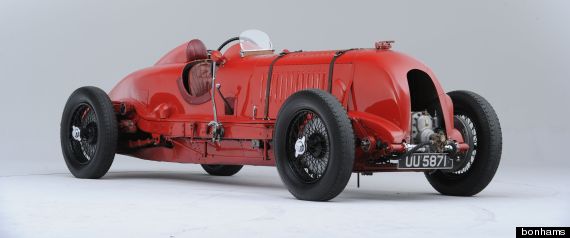 Originally belonging to Sir Henry 'Tim Birkin, one of the original 'Bentley Boys' who enjoyed huge success at the Le Mans 24 Hours in the late 1920s and 1930s, the 1929 supercharged 'blower' single-seater's final hammer price in the Bonhams auction was £5,042,000.
Talking about the car that once set a new speed record of 137mph at the old Brooklands circuit in Surrey, Doug Nye, historian at Bonhams, said: "It is wonderful to see this iconic car's true value recognised by the world market.
"The Birkin single-seater Bentley was, in effect, the Concorde of its time, the fastest car around the high Brooklands bankings. It was driven by a great British hero in Sir Henry Birkin and was the most glamorous racing car of the era."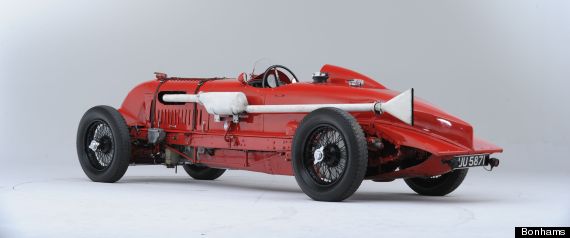 The 'Birkin' Bentley represents both an important piece of British racing and engineering history, and a remarkable achievement, both of which came about through the participation in a racing project led by Sir Henry Birkin, who set the record lap at Brooklands.
For an entire generation of British motor racing enthusiasts the moustached 'Tiger Tim' in his goggles, wind cap and polka-dot scarf was the epitome of Imperial power, speed and daring – a very British kind of hero. Intensely competitive, he was a born sportsman who raced for racing's sake and was whole-heartedly committed to making the most of his natural talent.
The annual motor sport extravaganza on the Sussex estate of Lord March attracts up to 150,000 visitors over three days who flock to the event to see a huge array of machinery and famous names from the world of racing. Traditionally held on a non-grand prix weekend, F1 stars such as Jenson Button are regular attendees.