There's not many ladies who can rock a buzz cut but not everyone looks like Charlize Theron.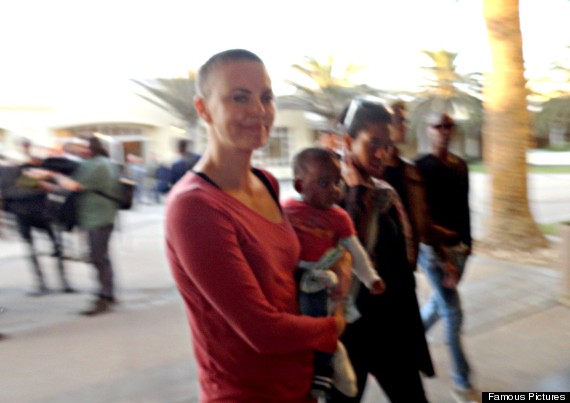 Up until now the 36-year-old actress has kept her new look covered up under a hat in public but she finally unveiled her shaven head as she carried her adopted son Jackson in Namibia.
Charlize chopped off her blonde tresses earlier in the month for her role as Furiosa in Mad Max: Fury Road.
She'll star opposite Brit actor Tom Hardy - taking on the role made famous by Mel Gibson - in the fourth instalment of the films.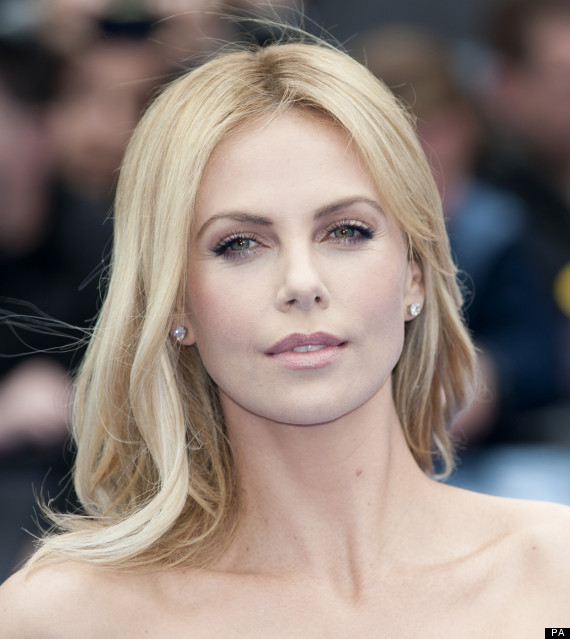 Charlize before she had the chop
Charlize recently revealed that she has ruled out treading the boards because the prospect terrifies her.
"I'm just not made for that kind of live audience where you don't create a fourth wall," she told Interview magazine. "I take my hat off to those guys."
"It's not disconnected enough for me... Some people are good at performing in front of people like that, but I'm uncomfortable at it.
"I think maybe that's the difference between acting and being a performer... As soon as there are 200 people in a theatre watching me, I get really scared".
> CHARLIZE IS JUST ONE OF MANY CELEBS WHO HAVE GRACED THE COVER OF PLAYBOY