Matt Smith has been photographed near Cardiff filming scenes for the new series of Doctor Who.
Series seven of the long-running BBC sci-fi drama will be the last to feature Karen Gillan (Amy Pond) and Arthur Darvill (Rory Williams) as the assistants to Matt Smith's Time Lord. They will both be replaced by Jenna-Louise Coleman part-way through the new episodes. The Doctor Matt Smith with a gadget
Yesterday it was revealed that Call the Midwife star Jessica Raine has also landed a role in the show. The Sun reports that she will play a character named Emma Grayling alongside the Doctor in the episode Phantoms of the Hex, according to her online CV at acting agency Gordon and French.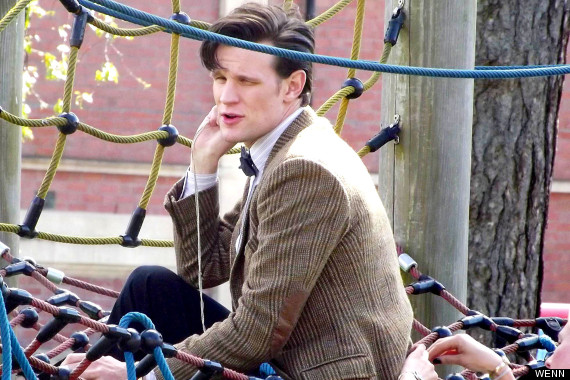 Smith takes a break
The first episode in the seventh series will be titled Asylum of the Daleks and will premiere at BFI Southbank in London on August 14. The episode will see the Daleks return to the show for the first time since 2010. The Doctor poses for the cameras
Watch the trailer for the new series below...