David Beckham's Team GB squad omission for the London 2012 Olympics was compounded on Sunday when the former England international was embroiled in a brawl during LA Galaxy's "California Clasico" with San Jose Earthquakes.
The Galaxy was 3-1 up at one point during the MLS fixture, but ended up losing 4-3 with Beckham showing the volatile nature he was synonymous with in his 20s.
He kicked the ball and hit San Jose's Sam Cronin, lying prostrate in the home side's penalty area after a collision in injury time to spark off a melee.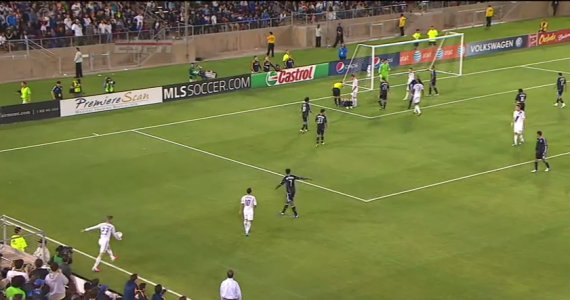 Despite the mini-brawl it sparked off, most impressive was the former England captain's aim as he showed that, should a Frankenstein's monster of a footballer ever be created, his right foot is the perfect complement.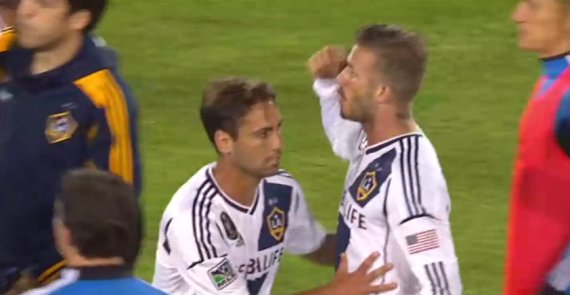 Shortly afterwards he appeared to motion to the Quakes' goalkeeper David Bingham to meet him in the tunnel for a private tête-a-tête, whilst a nearby merry mascot comically attempted to placate him.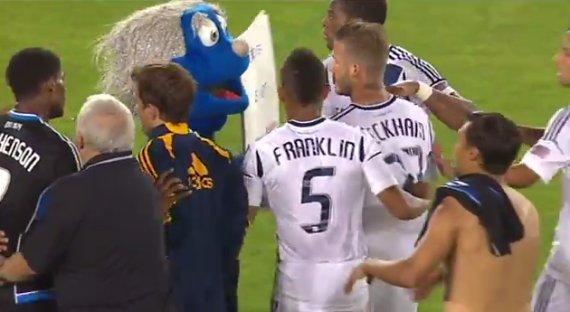 Beckham was booked for his impressive radar and will now serve a one-match suspension due to the volume of yellow cards he has accumulated.