Something about Eszter Burghardt's woolly landscapes reminds us of playing when we were very young.
That long-lost ability to look at any object - a chair for example, and see not a chair but towering platform or a perilous edge, some sort of other world we could inhabit with our imagination and incorporate into our games.
Of course Woolly Sagas isn't just about imagination but a gift for photography, as fuzzy wool in a range of colours is arranged, lit and snapped with a macro lens to look like geographical terrains.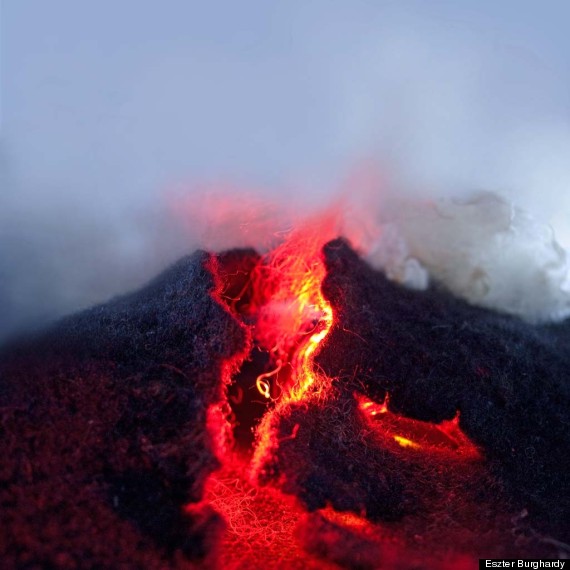 Woolly Magma by Eszter Burghardt
Icebergs looming out of still waters, great, gurgling volcanoes and peaceful pastorals are all within the Vancouver-based artist's range, who was inspired to create this series when travelling through Iceland.
Talking to us about her work via email, Burghardt said that the photos had attracted a "curious and supportive" reaction from the professional photographer community and a "successful one" from the general public.
What do you think? Impressive art or just woolly thinking?