Fancy seeing The Casual Vacancy book cover? Hands up, who wants to?
Well, don't say we never treat you. Here is the bold, brand new cover of J.K Rowling's next book.
Get your peepers acquainted with it because we daresay you'll be seeing a lot of it around on best seller lists and in bookshop windows once it's been published in September.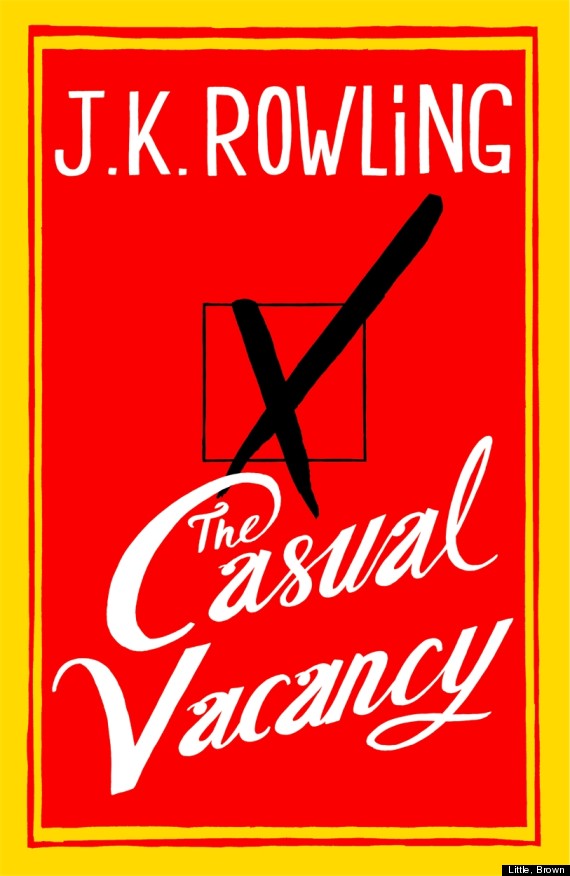 JK Rowling's The Casual Vacancy will be out in September
The Casual Vacancy is the Harry Potter author's first novel for adults (or for adults who don't read kids' books), and is set to tell the story of a sleepy market town which "ripped apart" by small town politics.
Publisher Little, Brown & Co, have said the novel will be "blackly comic, thought-provoking and constantly surprising", without confirming the presence of muggles or wands.
The cover, we have to admit, isn't giving much away about the novel either. The case continues...