News of the dramatic "unresignation" of Marcus Agius, the former Barclays chairman who returned to the role of executive chairman after just one day, has been met with ridicule and bafflement within the banking sector and beyond.
In announcing the U-turn, the Barclays board have inadvertently propelled their former/current chairman into the role of a comeback master, a person known for a dramatic return from obscurity or, occasionally, even death.
Here are five more unwanted comebacks. Marcus... you're in good company.
1 - Noel Edmonds: Having befouled British TV for much of the Eighties with Swap Shop and Tele Addicts, the Bearded presenter settled down to a pattern of Saturday night dominance in the Nineties with Noel's House Party. The weekly show grated the audience into submission with stock gags about the presenter's Crinkley Bottom, followed by Uri Geller being covered in goo. Fortunately, Edmonds and his more insightful sidekick Blobby were hoisted from our screens late on in the decade. However, rallying against widespread public opprobrium, Edmonds managed to weasel his way back onto the box in 2005 with a show in which the jobless open cardboard boxes for half and hour.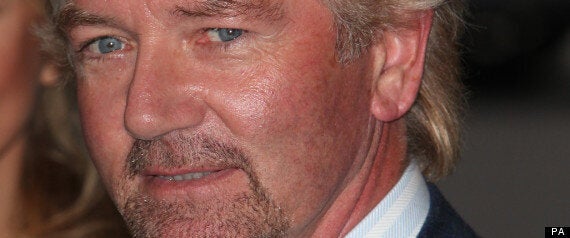 Edmonds - a scar on the TV landscape
2 - Jesus Christ: Despite almost certainly being fictitious, the supposed son of God managed to pull off the most sensational of comebacks, returning from the grave after three days locked in a stuffy tomb. And, despite a couple of cuts to his palms, the "messiah" managed to present with all faculties in tact (beard included), before floating off to immortality on a make-believe cloud.
3 – Bobby Ewing: Having sensationally left Dallas in 1985, the hugely popular soap actor Patrick Duffy was persuaded to return by JR (Larry Hagman) a year later. But, having seen Bobby killed in a car accident, how could the writers realistically bring him back? Easy – dispense with realism and have Bobby reappear washing his parts in the shower. Lifting a plot device from a small child, the show asserted that Bobby's death was all a dream. If only it had been…
4 – Ian Beale: Despite possessing the dramatic ability of a teak fireplace, Adam Woodyatt has somehow managed to forge a successful acting career playing a single character in EastEnders for nearly 30 years. Having left Walford earlier this year, the actor's next role was expected to be him stood in a long queue waiting to cash a giro. Beale, however, was having not of it, with the character set to return to the Square later this year as a tramp, the actor going full "method" in his approach by wearing an enormous false beard.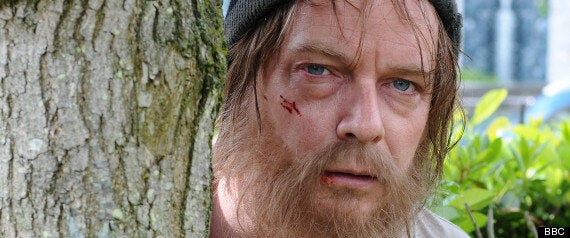 Beale - a dramatic portrait of the homeless
5 – Steps: Talent was not a requirement for the youthful five-piece when they were created, Frankenstein-like, in the music lab in 1997. Yes – they could all sing and dance… but so can any five year-old-girl with a hairbrush. Still, the band managed to have a succession of hits before "creative differences" split them apart in 2001. Then, "tragedy" really did hit when the band reformed in 2011, with Lisa, Faye, Lee, H and the other one returning for a reunion and money-grabbing tour.