The final report into the Air France plane crash, which led to the deaths of 228 people in 2009, has blamed the tragedy on human error and a technical failure.
The jet, which set off from Rio de Janeiro in June, was bound for Paris when it fell off the radar. Parts of the plane were recovered from the Atlantic, along with the black box.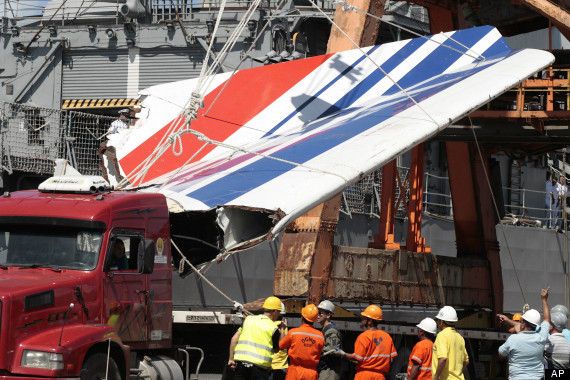 Parts of the aircraft were recovered from the ocean floor
Thursday's publication into the causes of the crash by the BEA, France's aviation body, concluded that the A330 had suffered a technical failure and that the crew failed to apply correct procedures after the aircraft encountered turbulence a few hours into the journey.
According to the report, the air speed sensors on the jet failed, and the pilots failed to adjust the aircraft's speed during the turbulence. This led the jet plummeting into the ocean at more than 11,000ft per minute.
The report also revealed that the co-pilots were in charge of the aircraft when the turbulence struck. Despite returning to the cockpit, the pilot was unable to regain control of the aircraft.
On the back of the report, the BEA gave 25 safety recommendations in the hope of avoiding a similar incident in the future.