Errrm, last time we checked Ben Affleck wasn't exactly skinny but he certainly wasn't this buff either. Someone has been hitting the gym. Hard.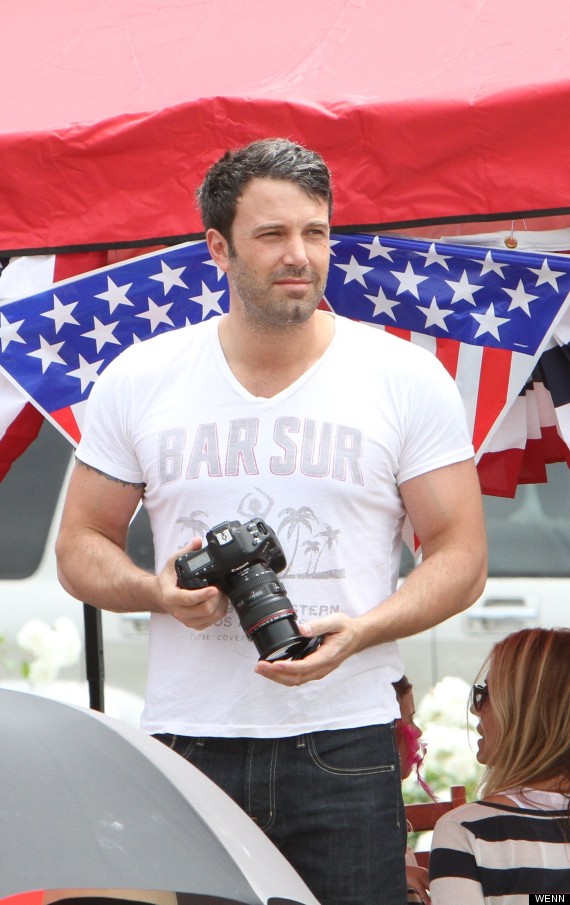 One word: guns.
The bulked up star was spotted with his wife Jennifer Garner and two daughters, Violet, 6, and Seraphina, 3, at a Fourth of July parade near their Los Angeles home.
The acting couple ditched the usual Hollywood glamour and kept it low key and casual in jeans and t-shirts for their family day out.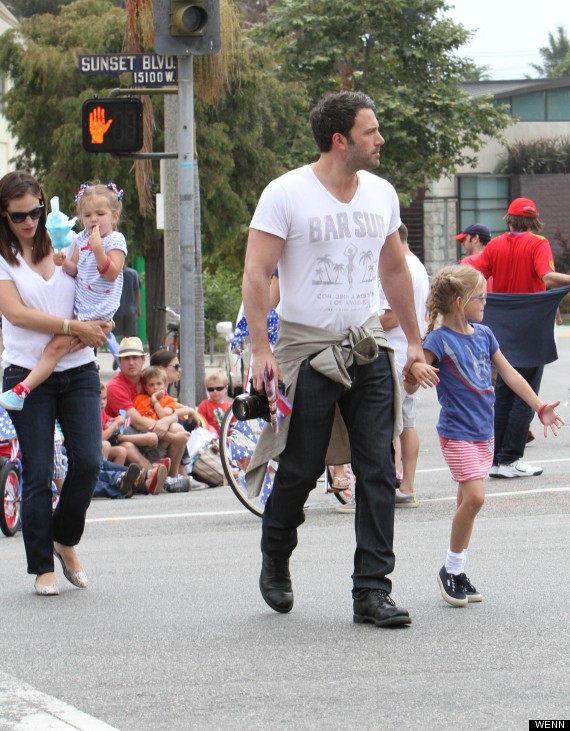 There was one tiny omission from their day though - their four-month-old son, Samuel.
Despite only welcoming his son into the world in February, Ben is said to be keen to start planning for another child as soon as possible - his missus less so.
A source told US Weekly: "Jen is happy with three now that she has a boy... [but] Ben wants four."