Karl Pilkington might have expected events to take an odd turn when he agreed to let Warwick Davis accompany him on his latest adventure.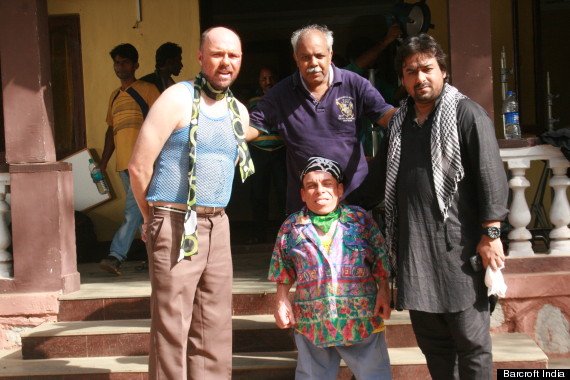 Warwick Davis and Karl Pilkington make their Bollywood debut
But even he may have been surprised to learn that the intrepid pair would be making their Bollywood debut once they got to India, with both men appearing in Chingari, filmed in Mumbai.
The Sun reports that Davis received a standing ovation from the crew for his efforts, although the reception to Pilkington's tour de force went unreported.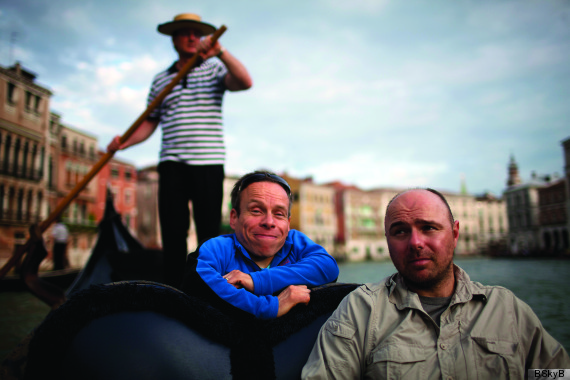 The pair also visited Venice, and a romantic gondola strip, as part of their travels
The Short Way Round, which charts the pair's travels half-way round the globe, will be aired on Sky in December, after their mutual friend Ricky Gervais put the two together.
Gervais had previously directed Davis in sitcom Life's Too Short, as well as being responsible for sending Pilkington on previous overseas odysseys.
Pilkington was less than impressed when he first learned the identity of the Sancho Panza to his Don Quixote.
Karl Pilkington commented: "I don't know how it will work out. Honestly. Edmund Hillary had that Tenzing fellow, Ben Fogle had James Cracknell. I've been given an Ewok."