First, let's wave the elephant off out of the room – how does a philosophical acting veteran of Willem Dafoe's status weather a flop the size of John Carter. Something to be dismissed with a wave of the Oscar nominee's hand, and thrown on the pile of 70+ films to his name? It seems not…
It does hurt," he reveals of the reception to Disney's humungous turkey released earlier this year to critics' arrows and audience indifference.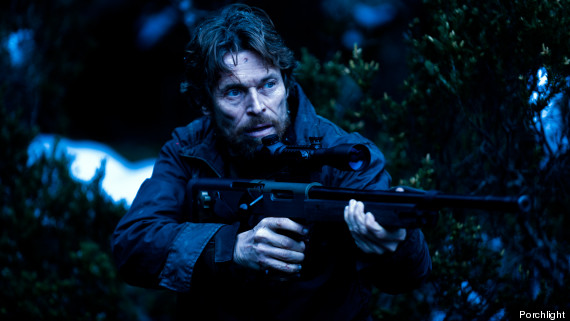 Willem Defoe in action in The Hunter
"I think the film has a life. But it was a lot of effort on a lot of people's parts, six months of work for me, but that was less than the five years some people spent on it. So that does… soften the blow."
But the circus has moved on, and found Defoe in alien territory of an altogether more engrossing kind. This week sees the release of The Hunter, with Dafoe dominating the film as a mercenary sent to hunt and 'secure' the fabled Tasmanian tiger, believed by all but a few to be extinct.
It's an old-fashioned character story, with Dafoe in the kind of dominating role we've seen in the hands of Clint Eastwood and Robert Duvall before him, a slow tale of transformation and personal stakes – will he follow the instructions of his off-stage corporate employees or succumb to the different values of the environment and local inhabitants around him?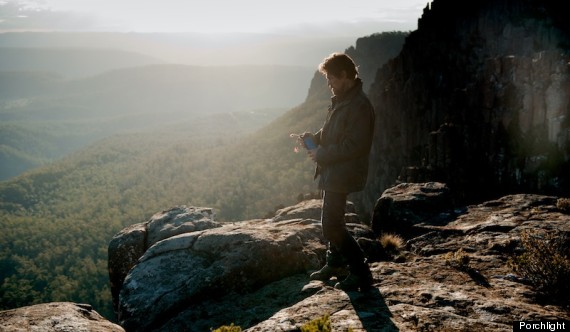 The Hunter took Defoe to the Tasmanian wilderness in search of the fabled Tiger
"The greatest appeal for me was watching his emotions reawaken," reflects Dafoe.
"And in that environment, bleak but beautiful, we found movement."
It's a slow, hypnotic film, showing Dafoe's character becoming slowly attached to his host family – which meant the actor working alongside a pair of wide-eyed Aussie children.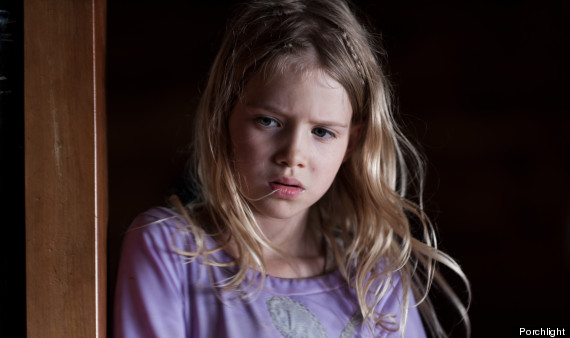 The film's children - "they're kids first, actors second"
"Working with kids is a pain in the arse," the actor chuckles. At last – an actor prepared to skip the usual platitudes about the charms of on-set urchins.
"They're kids first, actors second, and I mean that incredibly positively. I loved those kids, but, quite rightly, they can become a little restless when they're asked to repeat things a second and third time.
Willem Dafoe says this with a smile, however, and is quick to add,
"But I love catching a new wind, learning new stuff. That's fun – it might not be what other people think is fun, but it's what I get a kick out of."
So what's next for the ever in-demand actor? He'll be seen next in the drama Out of the Furnace alongside Christian Bale, which sounds like a potential for intense acting honours might ensue – "I'll leave that to you to decide when you see it" – and the long-mooted Nymphomaniac in the hands of Lars Von Trier.
Dafoe previously told HuffPostUK he had been in communication with the controversial director following his Cannes faux pas, and it seems things have inched further along…
"What I can safely tell you now is that… we have spoken."
And with that he smiles and shuts up, as elusive and enigmatic as a fabled tiger of the wilderness.
The Hunter is in UK cinemas on Friday. Watch the trailer below…