These incredible book sculptures appear as if thousands of paperbacks are exploding out of buildings.
The fantastic works of art take up to three weeks to create and feature 7,000 books.
Artist Alicia Martin, 48, has created a range of designs, including a donut and others pouring out of a window on to the pavement outside.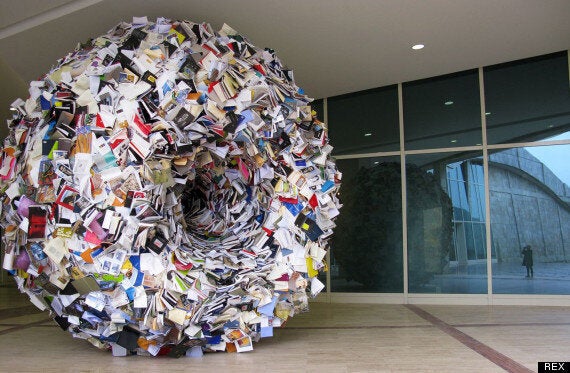 One of Alicia Martin's Biografies
She creates the fantastic installations by attaching the books on to a wire mesh.
The mother of two creates the work, called Biografies, in her home city of Madrid, Spain.
She said: "I wanted to show how important books are to culture and education.
"Throughout our lives we order our thoughts and feelings in books, but this is often done in a messy way, like the sculptures.
"Our lives are full of knowledge and thoughts. Books represent that perfectly and are universal objects."
Related