Lewis Hamilton was in pole position for the Olympic torch relay first thing on Monday morning.
The Formula One star was the first to pick up the flame on its leg from Luton to Oxford on the 52nd day of its journey to the London Games. Hamilton missed out on carrying the golden torch through his own town of Stevenage yesterday, because he was competing in the British Grand Prix at Silverstone.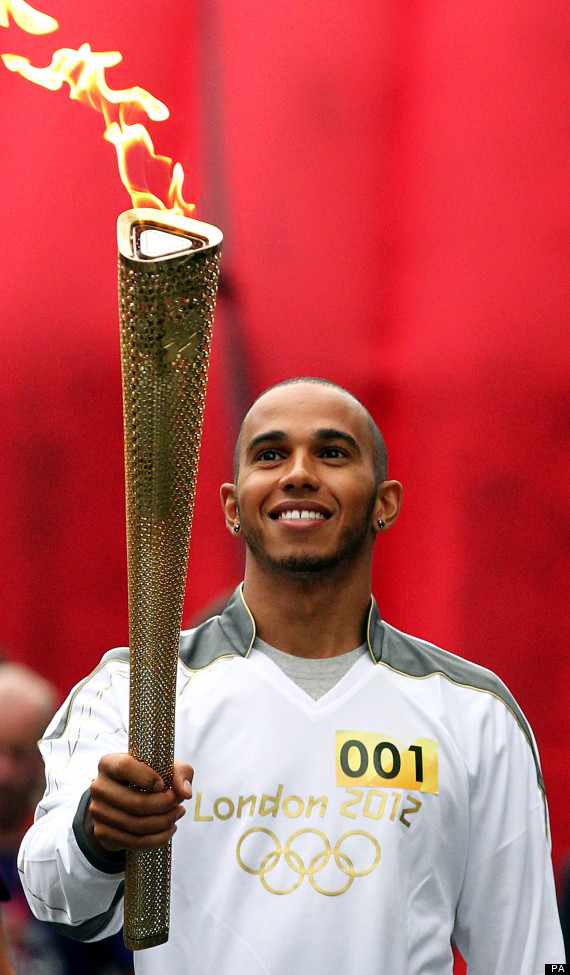 The 27-year-old McLaren driver qualified in eighth spot for the race, and did not manage to improve on the position for the final standings. But the former world champion was at the front of the grid for Monday's 6.30am start.
Hamilton is unlikely to complete the 300m stretch in the three seconds it would take in his McLaren Mercedes.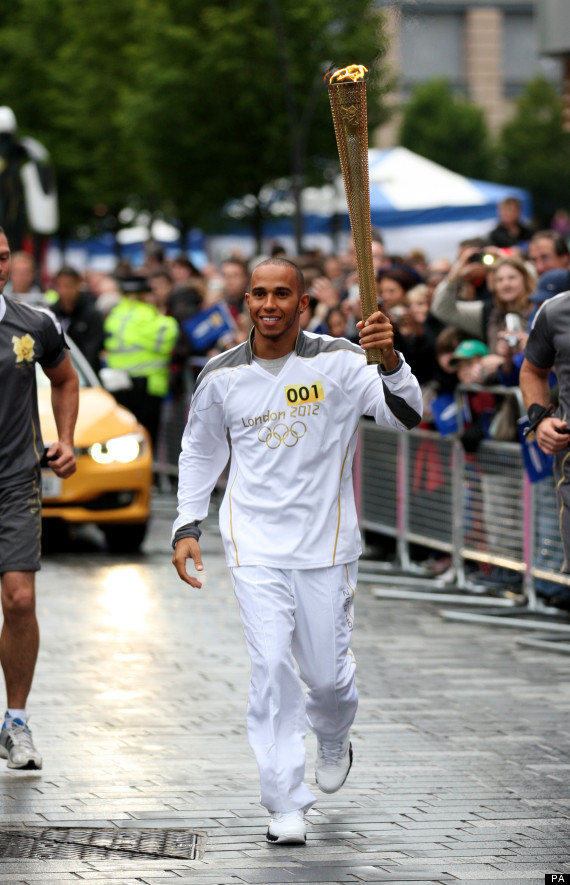 The racer was nominated to carry the torch because of his qualities as a role model.
He is just one race away from a century of F1 races, and he is currently fourth in this season's world championship.