David Beckham and 13-year-old son Brooklyn paid a visit to pal Gordon Ramsay's US Hell's Kitchen where we heard his US accent for the first time.
The pair were served pizza and spaghetti by the chefs, and if you can listen closely you can hear Brooklyn's uber cute American twang when he says "thank you".
Tucking in to some grub
Brooklyn looked adorable dressed in a white shirt, while daddy looked dapper as ever in a shirt and jacket.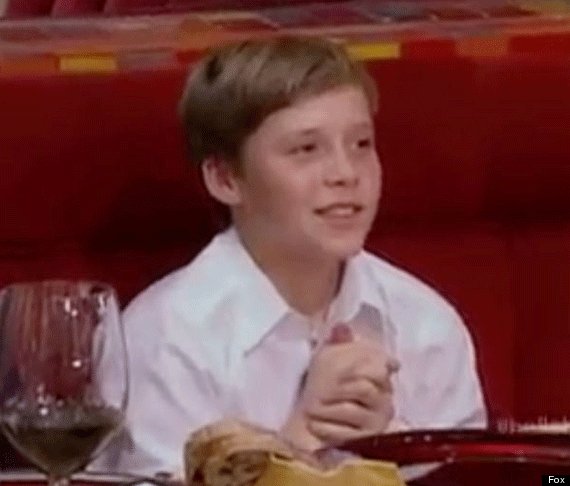 Good enough to eat
At one point the pair look sheepishly at eachother when one of the chefs swears after messing up some food. They are adorable.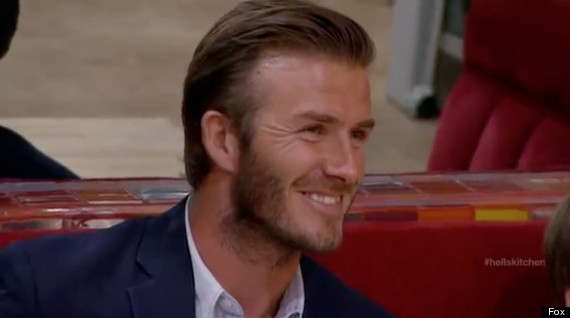 The doting father
In 2009 on The Ellen DeGeneres Show, just two years after the family moved Stateside, David revealed that his children had picked up strong American accents.
"Every time we go back to London, which is not that often, my parents and Victoria's parents will say, 'Wow, their accents are really American now'," he said. "They're really into it. We live here now, it's an amazing thing for them. They are happy in their school and their lives."
In other Beckham news, we've clubbed together a selection of her cutest photos from her first year. Enjoy.