Lady Gaga has been snapped flashing her bottom to waiting paparazzi as she arrived in LAX airport.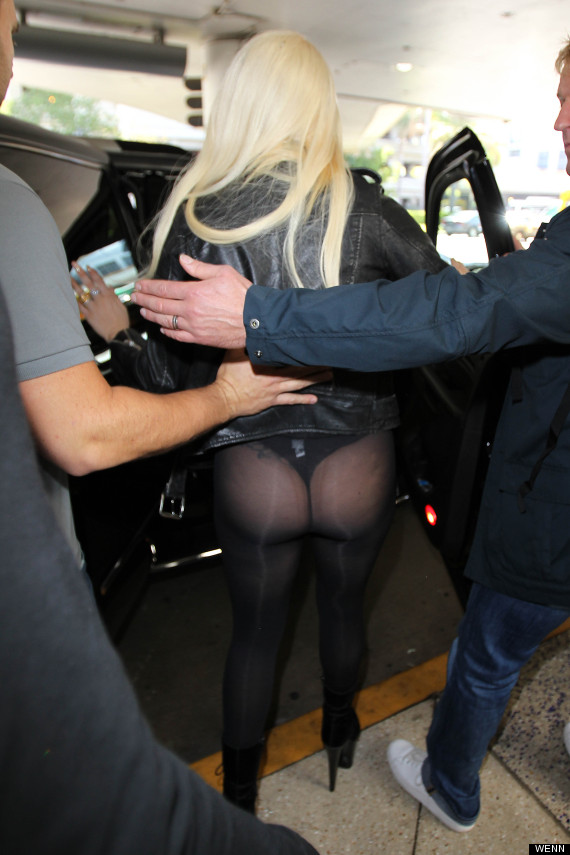 Alright, cheeky
Although she was spotted boarding the plane in Sydney fully clothed, the star decided to ditch her dress and belt opting to arrive in underwear, tights, boots, a leather jacket and sunglasses.
Famed for her daring outfits, from meat suits to hats bearing telephones, this stunt is pretty low-key by Gaga standards.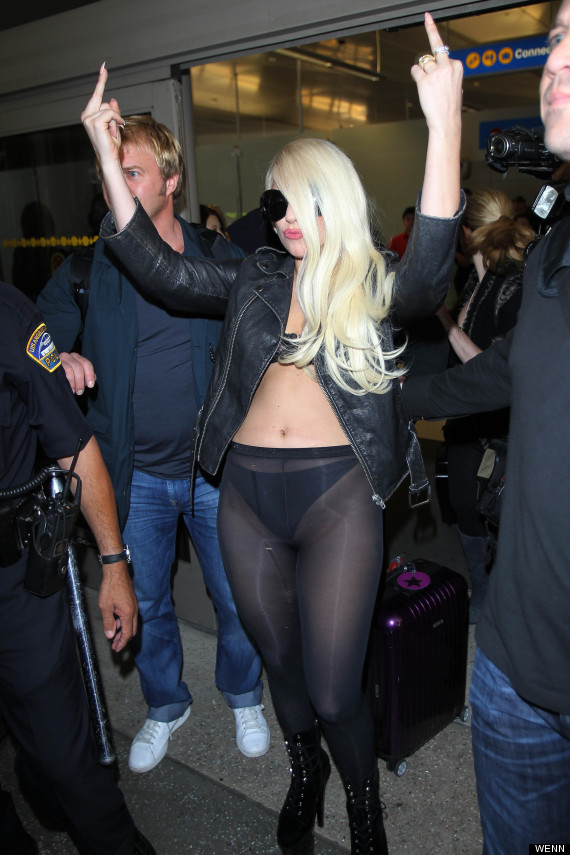 Flipping the bird
The star then went on to 'flip the bird' at them or give them the finger - whichever you prefer - which makes us suspect that this bum flashing may have been some way to mock the hungry photographers who waited outside. That or she was delirious from the long-haul flight.
After her mini performance, she got into a waiting car smiling and giving the thumbs up to onlookers.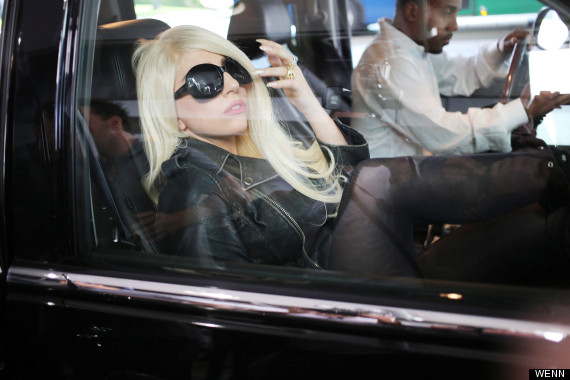 The star is back in LA for a month's rest before resuming her world tour in Bulgaria. Before leaving Australia she Tweeted the following: "After tonight's show, I'll have performed for 200,000 Australians in 1 month. #BornThisWayBall"
The star has been tweeting excitedly about the Australian leg of her tour: "Hey Melbourne we're here! We can hear you downstairs! Is that church bell ringing for us? The devil of pop is here."
> IN PICS: LADY GAGA'S BORN THIS WAY BALL
Lady Gaga's Born This Way Ball Tour