The sister of a six-year-old boy who plunged to his death from the eighth floor of a tower block may have tried to save him, an inquest has heard.
Liam Shackleton accidentally fell from the window of his grandfather's flat in Leeds after climbing on to a chest of drawers.
His traumatised 10-year-old sister grabbed on to Liam as he climbed and may have been trying to prevent him from falling, the inquest at Wakefield Coroner's Court heard.
The young boy fell from a bedroom window which did not have a child lock fitted to it, the inquest was told.
It was believed the safety feature, which was fitted as standard, had been removed from the window at some point.
Coroner David Hinchliff said he would write to the landlord of the property in Lindsay Mount, in the Burmantofts area, and recommend they look into fitting all windows with static inhibitors to prevent them opening too wide.
Recording a verdict of accidental death, Mr Hinchliff said he would also recommend regular inspections of the properties to ensure safety features are in place and working.
The inquest heard that Liam was living in his grandfather's one-bedroom flat with his parents, Martin and Tanya Shackleton, and his four siblings, while they waited to be rehoused.
On the day of his death, on May 31 last year, the family moved furniture from the living room into the bedroom while workers replaced carpet tiles.
A chest of drawers from the bedroom had been moved underneath the window to make room for extra furniture.
After the carpet was laid, the adults began to move the furniture back into the living room, leaving Liam and his sister playing in the bedroom.
A short time later, at around 5.15pm, Liam's sister came into the living room to tell her mother Liam had fallen.
She later told police that she was getting cross with her brother as he was not listening to her when she told him to stop climbing on the chest of drawers.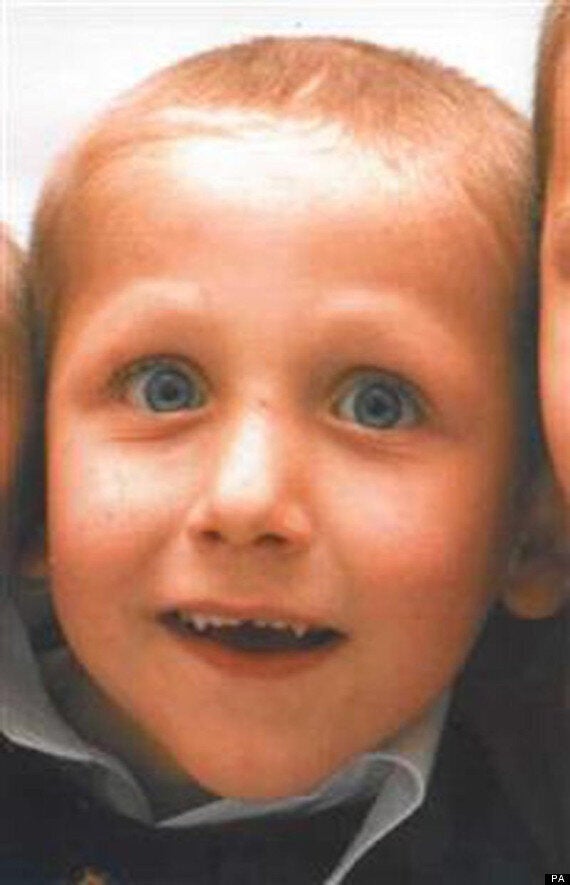 Liam Shackleton accidentally fell from the window of his grandfather's flat in Leeds after climbing on to a chest of drawers.
Mr Hinchliff said: "She said she had hold of Liam when he fell from the window. She might have realised he was in some danger and tried to prevent it."
He added: "She had got cross with her brother because I don't think he would listen or do what she was telling him and she said he accidentally fell from the window. She might have been trying to get him down."
Liam was taken by ambulance to the Leeds General Infirmary but died a short time later.
Mrs Shackleton, Liam's grandfather Peter Shackleton, another relative, Shaun Shackleton, and Mrs Shackleton's friend were all arrested on suspicion of child neglect.
Liam's father was also arrested at a later date.
No charges were brought against any of those arrested.
Mr Hinchliff told Mr and Mrs Shackleton: "When you are living in what was an unsuitable and cramped condition because of the circumstances you were in, it does mean even further diligence and supervision has to be made when you have hyperactive children, who understandably have no sense of danger and are too young to have regard for their own safety."
Speaking after the inquest, Mr Shackleton, 36, said they wanted to move on with their lives.
He added that he agreed with the coroner's recommendations.
Mrs Shackleton, 29, who broke down in tears during the inquest, issued a poem she wrote about Liam in which she described how she missed her "precious son".
She wrote: "Words cannot describe the sadness this brings or how very dearly you are missed. Knowing that you are no longer here is very painful indeed. An emptiness now exists which only you once filled.
"You were a wonderful son, you gave me so much joy, you would make any parent proud."
Related