Channing Tatum and Matthew McConaughey confessed that stripping off on stage in front of hordes of screaming women had left them feeling scared.
The Hollywood hunks star in Magic Mike, a film about male strippers, directed by Steven Soderbergh and co-written by Tatum, who worked as a stripper before he became an actor.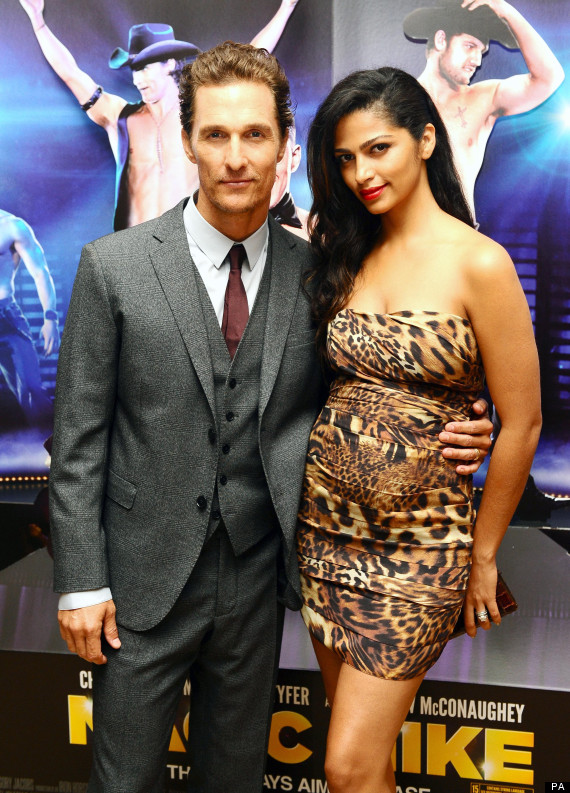 Matthew McConaughey with his wife Camilla
The pair attended a special screening of their new movie at London's Mayfair Hotel, where UK strippers Dream Idols bared almost all for a room full of women before the film.
Tatum admitted: "It's definitely scary. When the curtain's about to move back you're like, 'Why did I want to do this movie again? I got out of this for a reason and now I'm experiencing it all over again.'"
McConaughey agreed: "Hell yeah! It's intimidating to go out on stage like that. But it also becomes very fun. It's a big buzz."
The film also stars young British actor Alex Pettyfer and True Blood's Joseph Manganellio.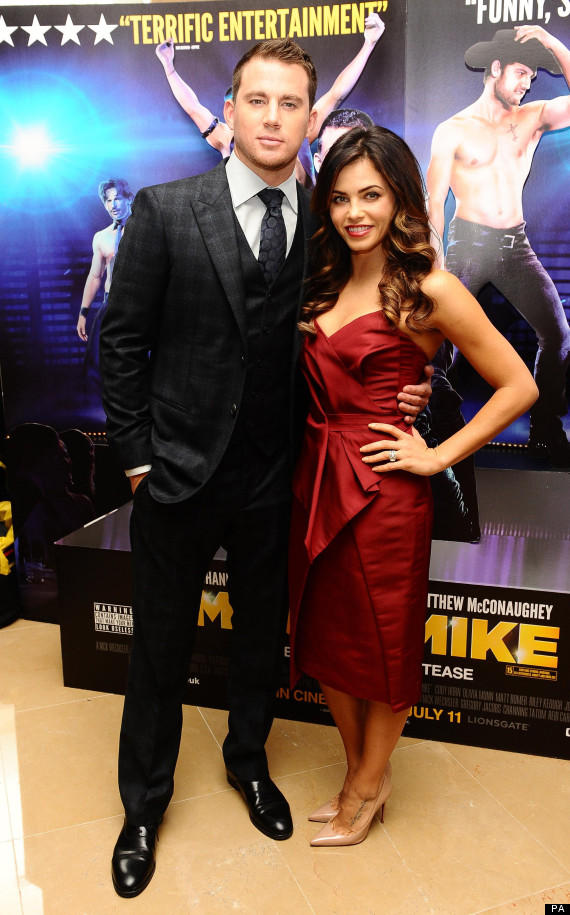 Tatum Channing, here with his wife, was the only star who knew what was involved
Tatum revealed he was not able to prepare his co-stars for the reality of stripping in front of a live audience.
He said: "You can try as much as you possibly can, but those guys - they're not dancers and they haven't done it before.
"But they jumped in so hard and I commend them and respect them immensely for giving it their all."
Coronation Street's Brooke Vincent and Emmerdale's Roxanne Pallett were among the guests at the screening.
Magic Mike is in UK cinemas from today. Pictures of the stars and their guests below...
Magic Mike Screening - Pictures: PA